Every thing about KADAI CHICKEN | Vahrehvah, kadai chicken, kadai chicken recipe, how to make kadai chicken, kadai chicken recipe pakistani, kadai chicken curry, kadai chicken masala :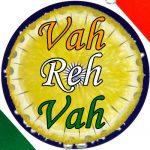 Kadai Chicken is a popular Pakistani and north Indian dish mainly eminent for its spicy delectable taste and use of a variety of Indian spices. Kadai Chicken literally means chicken cooked in a kadai (frying pan). To cook this dish, only one vessel is enough, i.e. the kadai (wok).
A kadai or karahi is a type of thick, circular, deep cooking pot similar to the shape of a wok which is generally used in Indian, Pakistani, Bangladeshi and Nepalese cuisines. The kadai are traditionally made of cast iron with rounded bottoms. Now, there are also other material kadai's made of stainless steel, copper and non-stick or flat bottomed varieties which exist.
Kadai's are usually used for deep frying or shallow frying meat, potatoes, sweets and snacks such as samosa and fish, but are most noted for the simmering of stews or posola. There are a variety of dishes that are prepared in the kadai and recipes carrying the name such as Kadai paneer, kadai biryani (This is a colorful biryani and very tasty.This type of Biryani is found in a restaurant called Shanti Sagar in Bangalore, Karnataka India), kadai red chicken (a semi dry chicken fry), kadai bhendi (okra cooked in kadai spices), karahi chicken (Indian style chicken curry which is very simple to make and very tasty with pulao, ghee rice and naan) etc. Deep frying or shallow frying in a iron gives an exceptional and unique taste to the dish.
Kadai Chicken is a very popular North Indian dish that is served with all Indian breads. Kadai Chicken tastes extremely delicious with naan, roti, chapatti or hot steaming rice. There are many in southern India who likes eating Kadai chicken with rice and pepper rasam. The kadai chicken stands at his kiosk, in a swirl of heat and smoke.
Cooking of Kadai chicken must be very quick and needs rigorous stir frying. Hence one must take care that the garlic does not over brown and the ginger is usually added later as it burns quickly. Traditionally the use of various Indian authentic spices makes a lot of difference in the taste of the dish.
Using of black cardamom or badi elaichi fully releases its flavors and aroma when slightly roasted in a little oil. It is one of the key ingredients in making of Garam Masala and several other masalas. The seeds have sweetish, smoky flavor. In these recipes, pods are crushed and allowed to simmer with the rest of the ingredients. It takes only a few to give any dish a rustic, smoky flavour.
Along with this green cardamom is also used extensively in Indian cooking. The ground cardamom is the dried seed of green cardamom. It is usually used in place of whole pods or seeds, but the essential oil, which imparts the signature flavour of cardamom, is quickly lost once the pod is broken open. Ground cardamom powder is often used for baking, puddings, fruit dishes and Indian sweets.
The procedure for preparing the popular Kadai chicken, firstly wash the chicken pieces thoroughly and keep aside till the excess water is drained off. Heat oil in a non stick kadai and when it gets hot; add jeera (cumin seeds), tejpatta (also known as biryani patha) and dry red chili.
When the jeera begins to splutter, add garam masala, chopped onions and sauté for sometime over medium flame for 2 minutes. Add ginger garlic paste, powdered masalas, chicken, salt and sauté everything for 2 minutes. Reduce the flame to minimum. Put one tablespoon desi ghee and cover the lid of the vessel. Open the vessel after every 10 minutes, sauté and cover again.
After 30 minutes, start testing whether or not the chicken is cooked. It usually takes 30-45 minutes to cook chicken this way as we are not adding water. It is cooked in its own steam and the water provided by cooking onions with it. Finally garnish with finely chopped dhania leaves (coriander leaves).
Add a tablespoon of desi ghee when chicken is cooked. Serve warm with pulao or hot puris, parathas or roti. Kadai Chicken is a hot curry style dish taking its name from the thick flat bottomed iron pot. To try this delicious and simple recipe, do click on the below link for detailed recipe:
https://www.vahrehvah.com/kadai-chicken-1
Garam masala and Tandoori masala gives a unique blend of flavors to this dish. Garam masala lends hot spicy taste to several Indian dishes especially non-vegetarian dishes. The garam masala is blended differently in various parts of the country but they all have one thing in common, making the food stand out with their special flavor.