Every thing about SPANISH OMELETTE | Vahrehvah :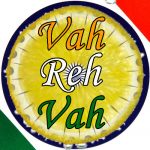 Spanish omelette also known as Spanish tortilla or simply called as tortilla is typically a Spanish dish consisting of a thick egg omelette made with potatoes and fried in olive oil. Sometimes other ingredient like onions is also added. In Spanish this delicious dish is called as tortilla de patatas or tortilla Espanola to distinguish it from an omelette (tortilla francesa, French tortilla) and from the Mexican tortilla. (In Spanish-speaking countries where potatoes are called papas rather than patatas, it becomes tortilla de papas).
The potatoes ideally the starchy rather than waxy ones are often fried in olive oil on moderate temperature until they are soft but not brown then drained and mixed with beaten eggs and slowly fried on a pan. The tortilla is fried first on one side and then flipped over to fry on its other side.
This may be done with the help of a plate or a "vuelve-tortillas" (a ceramic lid-like utensil made for this particular purpose), or by tossing it in the air and catching it in the pan. Onions and peppers are other ingredients that can be added to the Spanish omelette. The tortilla is commonly served as a snack (tapa) or picnic dish throughout Spain and may be eaten hot or cold. As a tapa it may be cut into bite-size pieces served on cocktail sticks ( pincho de tortilla).
According to legend Carlist General Tomás de Zumalacárregui, during the siege of Bilbao, created the "Tortilla de Patatas" as an easy, fast and nutritious dish to satisfy the scarcities of the Carlist army. Although it remains unknown whether this is true, it appears that tortilla started to spread during the early Carlist wars.
Another tale is that during the war Zumalacárregui was in the field and happened upon a farmhouse and demanded a meal from the farmwife. All she had were a few eggs, a potato and an onion, so she combined all three making an omelette. Surprisingly, Zumalacárregui was pleased and took the idea with him.
A Spanish omelette can range from an authentic and carefully-made seasoned preparation made from raw potatoes to an improvised dish with leftover boiled or chipped (French-fried) potatoes or even crisps (potato chips), various vegetables, sausages, etc. that happen to be at hand, cooked in vegetable oil or other fat.
The texture and thickness of the tortilla vary according to region and taste. In Spain tortilla is almost always accompanied by bread and frequently by pickles such as olives and gherkins. For preparing this exotic and delicious Spanish Omelette, wash and cut the potatoes into thin equal slices and keep aside.
Heat oil in a pan and add the potatoes and salt. Fry stirring occasionally. As soon as they are cooked and turn into golden color, remove from the pan and put the potato mixture either in a sieve or on kitchen paper so that the excess oil is absorbed or drained away. Beat the eggs well with a pinch of salt and add to the fried potatoes. Mix well. Put 2 teaspoons of olive oil in the frying pan so that the bottom of the pan is covered with a thin layer of oil. Once the oil is hot add the potato and egg mixture.
Shake the pan gently as you move the mixture so that it does not stick to the bottom of the pan. Once the omelette seems to be cooked use the lid of the frying pan to shift the omelette out of the pan and add a little more oil and flip and slide the omelette in the pan again, this time putting the less cooked side first into the pan.
Cook till done and serve hot. If you prefer to have the potatoes to be soft then use a spatula to mash them as they are frying. Click on the link for the detailed recipe:
https://www.vahrehvah.com/spanish-omelette-recipe
The Spanish omelette is a ideal example; comfort food par excellence, which transforms a couple of humble ingredients into a dish. On the face of it, this simple frittata-style recipe should present fewer issues than the classic French version: it's an altogether more rustic affair, which scorns the delicate jiggling and rolling practiced across the border. But that doesn't mean that every Spanish granny dances to the same flamenco beat when it comes to her special tortilla de patatas. Spanish omelette is a versatile dish, delicious to eat and Spanish staple lends itself to countless variations according the personal choice.