Every thing about ZUPPA PAVESE | Vahrehvah :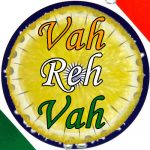 Zuppa Pavese is a hearty, refreshing and comforting soup. This soup is a culinary traditional dish of Pavia and is made of bread (usually stale homemade), cheese and eggs. Pavia, the ancient Ticinum is a town and commune of south-western Lombardy, northern Italy, and 35 kms south of Milan. It is the capital of the province of Pavia.
According to history and tradition, this dish was born in 1525, on the day King Francois I de Valois was defeated by Emperor Charles V of the Holy Roman Empire during the Battle of Pavia. The king pronounced the historical phrase "Everything is lost but honor." According to legend, there was at least one other thing His Majesty hadn't lost, and that was his appetite.
He (the King) stormed the Pavese countryside, famished in search of something to eat and finally arrived at a farm called Cascina Repentita where a peasant woman was brewing a soup. The King told her who he was and said that he was very hungry.
The woman immediately took a bowl and placed a piece of old bread and some cheese, covered it all with the broth and then thinking this food was perhaps not noble enough for a king, she went to the hen house and picked up two eggs and broke them into the soup bowl. King Francois, after eating the peasant woman's soup (Zuppa Pavese) judged it 'fit for kings' and upon his return to France had included it in the court's royal menu.
Naturally the recipe has grown a bit more sophisticated since then. Zuppa Pavese has become a hearty comforting soup just made for those days when you really need a filling brunch. This soup can be served anytime of day. Zuppa Pavese is one exceptional dish which you cannot resist making again and again. The French Zuppa Pavese is amazingly appetizing served as an appetizer for meals.
The primary ingredients in this is Eggplant, Eggs. Pavia is an ancient town in southwest Lombardy that is an important fertile area for the production of dairy products, including famous gorgonzola cheese. Not so well known is this nutritious soup which can be made in minutes. Use good country style bread with an open crumb such as cibatta; use the freshest eggs, and the clearest beef or chicken broth.
For preparing this unique and scrumptious Zuppa Pavese, firstly heat the butter and olive oil in a skillet and sauté the bread browning on both sides. Remove from heat and place on paper towels. Meanwhile bring the broth to a simmer and keep it there.
Heat individual soup plates or bowls in an oven and place a slice of bread in each bowl or plate. Break an egg onto the bread, being careful not to break the yolk. Sprinkle on top with some parmesan cheese, salt and pepper to taste.
Once all eggs are placed on the toast carefully ladle the very hot steaming broth onto the eggs in the bowls. The heat of the broth should cook the eggs. If the eggs are not cooked to your taste, place in a hot oven for a minute or two. Serve with extra parmesan at table. Zuppa Pavese is simple, easy to make and delicious to eat. It is also a healthy and nutritious soup.
To try this yummy recipe, do click on the below link for detailed recipe:
https://www.vahrehvah.com/zuppa-pavese-recipe
Pavia, Lombardy in Italy is popular for their homemade focaccia baked daily in the kitchens to variety of pizzas, pastas, fresh salads and desserts. Although saffron is still the distinctive ingredient of almost all dishes alla Milanese, today the Milanese cuisine is no longer as lavish and over-elaborated as in the past and often its main ingredients are freshness, simplicity and good quality.