Every thing about SHRIMP FRIED RICE | Vahrehvah :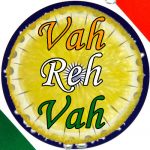 Shrimp fried rice is an excellent dish especially when you are looking for a easier way to use the left over rice and have a light meal. You can also add fresh mushrooms or vegetables apart from shrimps to make more nutritious and healthy. Shrimp fried rice is an ideal fast food meal, light to eat, fluffy, flavorful and colorful fried rice with few spices.
To get a perfect fried rice, use the left over rice kept in the refrigerator as it has chance to dry out a bit. The heat from the pan and liquid seasoning would re-steam and hydrate the leftover rice. While using the fresh cooked rice, dry off the moisture from the rice and then use. Moisture would spoil the appearance of perfect fried rice and make it messy and soggy.
Shrimp fried rice is a Chinese version of the classic fried rice recipe. It has the unique flavor of fish/ oyster sauce and vegetables combined in with the shrimp and straw mushrooms that will make your taste buds tingle. Shrimp fried rice pleases all of your senses and will electrify any guest that you serve it to. It looks magical, colorful and expensive but brings a lot of impact for very little money.
Have shrimp fried rice for your next meal and everyone will be craving for seconds. There are many versions of fried rice that can be prepared. The fried rice has become an important dish from the Indo Chinese cuisine and is a popular component of Asian cuisine especially the Chinese food.
The fried rice is made of steamed rice stir fried in a wok with other ingredients such as eggs, vegetables, mushrooms and some kinds of meats. Few of the popular fried rice in demand are the chicken fried rice, shrimp fried rice, vegetable fried rice, fish fried rice and many more names keep going on…. As a home-cooked dish, fried rice typically is made with ingredients left over from other dishes, leading to countless variations.
There are many popular varieties of fried rice, each with its own specific list of ingredients. Most of the Chinese restaurants catering to non-Chinese clientele have invented their own varieties of fried rice including egg fried rice, Singaporean (spicy) fried rice and the ubiquitous 'special fried rice'. Of recent time, the Fried rice is a common staple in American Chinese cuisine, especially in the form sold at fast-food stands.
The most common form of American Chinese fried rice consists of some mixture of eggs, scallions, vegetables, with chopped meat added at the customer's discretion, and usually flavored with soy sauce instead of table salt (more typical for Chinese-style fried rice). For preparing the Shrimp fried rice, in a large wok, add little oil and allow heating.
Add finely chopped garlic pieces in the hot oil and stir well till their raw flavors are gone. Add beaten egg(s), shrimps, rice, finely chopped onions, cauliflower, cabbage and sliced mushrooms and fry continuously. While stirring add chopped tomato, sliced ginger, fish sauce or salt to taste, soy sauce, pinch of sugar, chilli, finely chopped spring onions and coriander leaves.
Stir for few minutes and adjust seasoning and serve steaming hot in a plate. Do try this quick simple healthy and nutritious recipe. Kids would surely love eating Shrimp fried rice or any other fried rice. Click on the link for the detailed recipe:
https://www.vahrehvah.com/shrimp-fried-rice-1
Normally fried rice is made on high heat as it ensures that whatever ingredients that you add into the wok gets fried quickly and each grain of rice gets hot to the core. A common mistake of stir frying is to constantly poke, prod, turn and flip every second. If you keep poking at the rice, the grains will break, release more starch and turn the entire thing goopy. It will never have a chance to fry correctly…not enough "wok time".
The best thing is to do is to spread out the rice, use the entire cooking surface of the pan and just leave it alone. Put your spatula down and back away from the stove for a minute. Give the rice a chance to heat up. Then flip, toss and redistribute the rice, again spreading it out and leaving it alone to cook another side. Try this traditional Shrimp Fried Rice recipe for an amazing dinner.
Once you master it, fried rice is extremely versatile dish that can be made with all kinds of meat, seafood, and vegetables. Feel comfortable to experiment with using fresh mushrooms or other vegetables to place of the peas, and roast chicken or ham if you don't have fresh shrimps.
This fried rice is sure to please everyone in the family. Yum!! Chinese take-out and Asian dishes such as Shrimp Fried Rice provide low-fat alternatives for eating out. There is no batter used on the shrimp in a fried rice dish so you save the added carbs and oil-soaked calories found in other shrimp dishes such as sweet and sour items are not used.