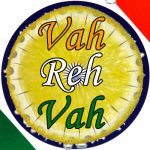 Masoorchi Amti is a typical Maharashtrian lentil based dish usually prepared with sprouted whole brown masoor dal which is flavourful, nutritious and taste well with any Indian flat bread like roti, chapatti, bhakri or rice. The masoor dal or kale vatane or black peas are tiny in shape and tastes much better when cooked. These lentils are a staple and stored for the whole year.
It is later used for making various variations for preparing curries. Masoorchi Amti is an extremely nutritious dish, rich in proteins. The sprouted masoor dal is cooked in a mix of spices and tomato gravy and seasoned with browned dry coconut. Whole masoor dal is easy to cook when it is sprouted. For sprouting, you need to soak the lentils overnight and the next day, drain the water and tie the lentils in a cotton cloth and keep in a warm place to sprout.
The masoor dal swiftly transforms itself into wonderful sprouts with a dazzling shade of orange brown colour around. Sprouting of the masoor dal is the right way in preparing this recipe and sprouting process turns the starches in lentils and legumes into more digestible sugars. Cooked whole masoor dal provides a sweet taste, crisp texture, delicate and a delight, masoor dal sprouts are a must try for sprouts connoisseurs. This dish is light and easy, low on calories and tastes good.
Generally the whole brown masoor dal are slightly chewy, robost flavoured, have a dark nutty rich taste and are called the vegetarian meat. Lentils are the staple food all over India and are a must to be prepared every day. It is mainly valued for its quick cooking ability. Lentils are often added into soups, savoury porridges or stews. There are a variety of lentil preparations in Indian cooking.
Lentils and split peas are low in fat and high in protein and fiber, and they have the added advantage of cooking quickly. There are innumerable recipes where in the lentils are used in different forms: fresh, dried, whole, split, skinned, sprouted, ground etc. Some wonderful and delicious recipes made with masoor dal are whole lentil curry, dal and eggs, monika dal, pachratni dal, masoor rice etc.
Whole masoor dal doesn't actually look much appealing like the split masoor dal as it has a slightly muddy brown colour but when cooked tastes extremely super delicious. Sprouted whole masoor dal in valued for its nutritional benefits as it is rich in iron and proteins. The best part is it can be eaten with both rice or roti and goes well with basmati rice. To prepare this appetizing and scrumptious Masoorchi Amti, firstly soak whole masoor overnight in water. Boil the whole masoor in the pressure cooker and keep aside.
Heat 1 tbsp oil in a pan, once oil is hot, add cumin seeds, curry leaves, chopped onions, salt and cook the onions till they are slightly coloured. Add green chillies and crushed garlic. Let the garlic brown so that it releases it flavour in the oil. Add chopped tomatoes, hing, turmeric, red chilli powder, coriander powder and garam masala and sauté for a minute. Add little water, cover and cook the tomatoes and spices for about 3 minutes. Add boiled masoor, freshly ground coconut paste, mix, cover and cook till it comes to a boil. Add browned grated coconut and mix. Switch off the flame, sprinkle coriander on the top and serve.
Tip - Adjust water as per desired consistency. Sprouting the masoor is the best and nutritive way of making this dish. Do try this recipe. Click on the below link for detailed recipe:
https://www.vahrehvah.com/masoorchi-amti
These small legumes are exceptionally nutritious and carry numerous health benefits. Lentils are rich in proteins and they meet a major part of the protein demands of the body. If you are a vegetarian and are concerned about your protein intake, you can ideally incorporate lentils in your regular diet as they offer the third highest level of proteins from plant-based foods, after soybeans and hemp.
Lentils are extremely rich in soluble fiber, which forms a gel-like substance in the digestive tract, thereby helping in removing bile from the body. It further helps in eliminating and reducing blood cholesterol levels. Enjoy Cooking!