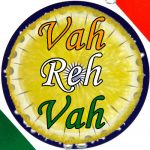 Goda Masala is distinctive, very aromatic mixture of spices which is basically a Maharashtrian Indian spice powder with a pack of punch. Goda masala from the Maharashrian cuisine has a unique flavor and complex that cannot be replaced with any other combination of spices. A spoon of Goda masala added to any dish, adds extra delicacy to the whole dish. Goda masala is also known as Kala masala or black masala as the spice mixture appears blackish in color.
This particular black masala is very typical and used in most of the recipes that originate from the state of Maharashtra. Goda masala is prepared with an array of aromatic masalas, roasted chili powder, asafetida (hing), coriander, cumin, sesame seeds, poppy seeds and turmeric perfectly blended together and grounded. Spices are the core elements of Indian cooking and are the perfect blending of spices that gives Indian food its subtle magical flavors, aromas and texture in making the dish exceptionally delectable and exotic.
One such expertly blended spice mix is the Goda or Kala Masala from Maharashtra, India's mid-western coastal state. It is this classic "black" spice mix that gives Marathi food a "magical" flavor. This dark brown, spicy- sweet masala is the base of most of Maharashtrian vegetarian and non-vegetarian recipes, just like the popular Indian Garam Masala. What makes the Kala or Goda masala unique is the use of rustic ingredients and the method of individually roasting and grinding an array of spices that are mixed in to make a dark aromatic blend.
Every family from Maharashtra has their own variation of this incredible recipe that runs down generation wise within the family to keep its authenticity intact. Next time you plan making a delicious vegetable dish or a luscious meat or bbq, do use this Goda masala with authentic flavors and rub it on the meat before grilling or roasting them which would make your palate water and crave for more.
The Goda masala or kala masala is the key ingredient in everyday Maharashtrian food especially the amti which is a very basic lentil stew cooked everyday that is delicately spicy and gets its characteristic sweet and sour flavor from jaggery and tamarind. Traditionally few section of the Marathi community use the ingredients like coriander seeds, cumin seeds, white sesame seeds, cloves, beg cardamom, cinnamon sticks, black peppercorns, dagadphool (lichen) and bay leaf in making the Goda masala whereas few do not use the sesame seeds and coconut as addition of coconut would make the masala spoil soon and would not last for longer time.
The authentic Goda masala is a special spice mixture has over 15 Indian spices in it including some unique spices like dagad phool, naag keshar, badal phool etc. Adding even a pinch of this spice mixture gives the dals and curries an extraordinary taste. To make goda masala, roast all the spices using oil in medium heat till they become darker in color and then ground to a smooth powder.
When the spices are roasted enough for them to be dark brown in color when ground, it is called 'Kaala Masala'. It is said the roasting of all spices beyond the point brings out a smoky sweetness that is unique to this spice blend. This goda masala is the key ingredient in some of the Maharashtrian regional recipes that include dishes such as Bharali Vangi Stuffed Brinjals, Maharashtrian aamati, Maharashtrian bharli vaangi and Matki chi usal (moth bean curry) etc.
Do try this special authentic Goda masala which would make your curries exceptionally delectable. Click on the below link for detailed below:
https://www.vahrehvah.com/goda-masala-2
To view other version of making of this traditional and aromatic Maharashtrian spice, Goda masala; just click and enjoy the recipe:
https://www.vahrehvah.com/goda-masala-2
The main distinct ingredients in goda masala are sesame seeds and coconut flakes. Goda masala is used alone or with other seasonings. Goda masala is pungent, but not "hot" in the same way as a chili pepper. It is the base for most Maharashtrian curries and dals (called aamti in Marathi). The special blend of spice called goda masala is used in small quantity at the end of cooking or fried in the beginning of cooking which adds a subtle flavor to the cooked dish. Goda masala is usually added to curries, vegetable dishes, soups, or stews. It is also added to season fish curry, chicken masala and in the marinade for mutton.
Enjoy Cooking!