Every thing about RED LENTIL SOUP | Vahrehvah :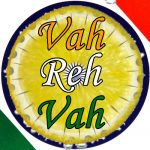 Red Lentil Soup is an excellent dish from the Middle Eastern cuisine cooked with some meat, red lentil and spices together offering a perfect wholesome dish full of goodness that will fill you up with delight. This soup is easy to make but requires a little longer time for cooking.
Red Lentil Soup is truly a delicious soup recipe and lentils boast one of the highest protein levels of any vegetable hence making this a healthy and nutritious dish. It has a slightly thick, creamy, unique and rich flavour served with crusty bread or can just be eaten on its own. Lentil soup is generally served hot and usually made a vegetarian soup, but can also be made with meat stock or pieces of meat.
Red or green lentils can be made in different varieties with or without the husk removed. Husked red or yellow lentils disintegrate making this dish a thick soup. To enhance the flavours and make this dish more nutritious, you can also include vegetables like carrots, potatoes, celery, parsley and onion along with other common flavouring such as garlic, cumin, lemon juice, olive oil and vinegar. The soup is generously garnished with croutons or chopped herbs.
Lentils are versatile, economical and healthy additions that can be added to many main course recipes like Whole Lentils Curry, Dal Bhat, Lentil Minestrone, Monika Dal and Undhiyu etc. Red lentil soup is considered as a highly nutritious particularly excellent source of protein, dietary fibre, iron and potassium. Lentils are incredible legumes that have a rich nutty flavour.
They are grown in pods which contain one or two seeds each. There are many varieties of lentil that are in different sizes and shapes. Red lentils are also popular but they do not hold their shape as well when cooked. Lentils have good nutritional value, are also a good source of iron and an excellent source of folate. Lentils cook much faster than dried beans and do not require soaking.
Red lentil soup is an extremely stomach filling soup with a perfect nourishment in warming up your body on any cold day. Lentils are also popularly used in making of various salads which is very satisfying and refreshing to your palate. Lentil soup and lentil salad are outstanding high protein, low fat and no cholesterol diets. It is impossible to think that any anybody would seem to dislike lentils as they are valued high for its nutritional benefits and also lend themselves to all kinds of cooking styles.
To prepare this exceptional and power housed with amazing nutrients and vitamins Red Lentil Soup, firstly put all the ingredients except the lemons in a big saucepan and keep it until it boils. Simmer gently, covered until the lentils become very soft and not completely disintegrated (this will usually take about 1 ½ to 2 hours cooking time).
During the last 45 minutes of this time, the lentils should be mixed every 5 minutes because they may stick to the bottom of the pot. When the lentils are cooked, taste and adjust some salt and pepper if necessary. The soup is now ready to be served.
You can remove the bones and rub the soup through a sieve. After that return the soup to the saucepan and pour some water if it's too thick, or cook it a little longer to reduce and thicken it. Collect any bits of meat from the bones and add them to the soup.
Serve each bowl with a half lemon. It may be served with Arabic crunchy bread. Their incredible nutritional value should be enough to get you cooking lentils. They are rich in protein, fibre and complex carbohydrates. They are a good source of calcium, phosphorus, iron, B vitamins and folic acid. They are also low calorie, low fat and cholesterol free. This recipe is a wonder food comforting dish that is simple to make and must to be included in your diet. Do try this dish.
Click the below link for detailed recipe: https://www.vahrehvah.com/red-lentil-soup-recipe