Every thing about EGG FOO YUNG | Vahrehvah :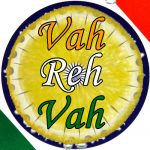 Egg Foo Yung also spelled as egg foo yong or egg fu yung or egg foo young is an excellent omelette dish found in British and American Chinese cuisine. The name of this dish comes from the Cantonese language and is associated with Tiki culture. Egg foo yung is derived from Fu Yung Egg Slices an authentic Chinese recipe from Shanghai.
This dish is prepared with beaten eggs and minced ham. From these dishes, Chinese chefs in the United States, at least as early as the 1930s, created a pancake filled with eggs, vegetables, and meat or seafood. In the United States this dish usually appears as a well folded omelette with the non-egg ingredients embedded in the egg mixture covered in or served with sauce or gravy. It is a easy take away dish. In Britain the dish more closely resembles lightly browned scrambled egg and is never served with a sauce.
It may be made with various vegetables such as bean sprouts, celery, and water chestnuts. When meat is used as an ingredient, a choice of roast pork, shrimp, chicken, beef, or lobster may be offered. In United States there are other regional variations of serving this dish commonly called as St.
Paul sandwich which is an egg foo young patty served with mayonnaise, dill pickle, and sometimes lettuce and tomato between two slices of white bread. In Indonesian Chinese cuisine it is well known as Fu Yung Hai while the Trung Hap, Vietnamese dish is similar to Egg foo young. Certain incarnations of the Korean-Chinese dish Jjajang bokkeumbap are similar; in essence the dish consists of jjajang (a dark brown, black bean and meat sauce) and fried rice, with an optional fried egg or egg-foo-young-like omelet atop the rice.
In Malay cuisine, it is similar to "Telur Bungkus," which literally means "wrapped egg" (the wrap usually contains chicken or beef, onions, mushrooms, vegetables, and gravy, wrapped inside the egg). American Chinese cuisine refers to the style of food served by many Chinese restaurants in the United States.
This type of cooking typically caters to Western tastes, and differs significantly from the original Chinese cuisine. American Chinese food typically treats vegetables as garnish while cuisines of China emphasize vegetables. This can be seen in the use of carrots and tomatoes. Native Chinese cuisine makes frequent use of Asian leafy vegetables like bok choy and kai-lan and puts a greater emphasis on fresh meat and seafood. As a result, American Chinese food is usually less pungent than authentic cuisine.
For preparing this delicious Egg Foo Yung, firstly beat eggs well with water and soy sauce. Stir in bean sprouts, mushrooms, green onions and mix well. Spray an 8 inch (20cm) non-stick skillet with cooking spray. Heat the skillet over medium heat. Pour in one third of egg mixture. As mixture sets as the edges, with spatula gently lift the cooked portion to allow the uncooked egg to flow underneath. Cook until bottom is set and top is almost set. Slide onto a plate. Invert back into skillet and cook completely for about 1 minute.
Slide onto a warm plate. Repeat procedure to make 2 more omelettes stacking them. Cut into wedges and serve with warm Oriental Sauce. Do try this delicious and yummy recipe. The kids would really enjoy the taste and relish it with delight. Click on the link for the detailed recipe:
https://www.vahrehvah.com/egg-foo-yung-recipe