Every thing about FISH VARUTHARACHA CURRY | Vahrehvah :
[caption id="attachment_5088" align="alignleft" width="150" caption="Fish Varutharacha Curry"]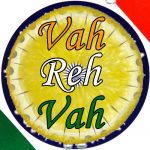 [/caption]

Fish Varutharacha curry literally means fish curry in roasted coconut curry. It is one of the most popular foods from the Kerala cuisine. This fish curry is often cooked in roasted coconut gravy in the southern regions of Kerala.

Fish varutharacha curry is made with grated coconut and spices fried ground to a smooth paste and fish cooked with this masala combined with tamarind to give an entirely unique flavor to the dish. The roasted coconut and spices makes this curry irresistible and makes a thick gravy consistency. This fish curry is quite popular in the Malabar side of Kerala and is served with Kerala porotta or ghee rice. This delicious dish can also be served with chapatti or plain rice.

Fish being an important food in the coastal region of Kerala is available in abundance and cooked in various ways. For preparing the Fish varutharacha curry usually the Mackerel or sardines variety of fish can be used. Varutha means roasted and aracha means ground, hence this dish is made with fresh roasted and ground spices and coconut to give an exceptional aroma and taste to the fish curry. Mackerel and sardines are very common fishes around the world. Most housewives hate to prepare the raw fishes. It is just because fried, toasted or roasted fishes are not that tasty and juicy at all. So the technique of cooking this wonderful recipe is to make the fish crispier by toasting or roasting and cooking in a exotic masala gravy.

It should be interesting to know that the mackerel and sardines can make your blood fresh and thinner and prevent heart attacks and are also 1500 times better than medicines. Mackerel is said to be one of the most nutritional fish as it is rich in omega 3 oil which is also found in salmon, halibut and sardines variety of fishes. Ideally it is also said that we should be eating this kind of fish at least three times a week. Sardines are a great source of calcium when eaten with the bones intact, especially for those who want to avoid a dairy-rich diet. Our sardines are fished at their fattest, tastier and with guaranteed levels of Omega 3. Mackerel contains selenium, vitamin B12 and niacin, and is also low in sodium. Mackerel is comparatively inexpensive to buy, but you must ensure it is fresh – it's best eaten on the day it is caught. The delicious rich taste is complemented by sharp flavors such as lemon, horseradish, and gooseberries when in season.

For preparing this luscious Fish varutharacha curry, firstly clean the fish thoroughly and cut it into curry sized pieces (small pieces of 1 inch thickness). Soak tamarind water and keep aside and extract the tamarind juice. Marinate the fish with turmeric powder and salt and keep aside.

Take a pan or a non stick pan and add a little of coconut oil and it add grated or scraped coconut and fry. When it is dry add the small onions and continue to fry. Fry till the coconut turns dark brown color and take care not to burn it. Add the chilli and coriander powder and fry for a little more time. Turn off the stove and add the ginger garlic. Allow the mixture to cool. Grind all these fried ingredients in a mixie adding little water to a smooth paste.

In a vessel or deep pan or manchatti (earthern pot), add the freshly ground masala, tamarind juice and water and bring to boil on a high flame. Add salt to taste. Reduce the flame and add the fish pieces. Cook covered. After 5 minutes add the pepper powder and cook uncovered on high flame for 3 minutes. Reduce the flame and add little coconut oil and the curry leaves. Give the vessel a turn and off the flame. Add the fenugreek powder, cover and cook the fish for around 15 minutes, swirling the pan occasionally. Remove lid and continue cooking so that the gravy thickens. Remove from stove top and keep covered. The gravy tends to thicken after a while.

Tips: Do not stir the curry with a spoon as the fish pieces will break. Just give the vessel a twist. The curry has to sit in the prepared vessel for at least 45 minutes for the spices to combine.

Mackerel flesh is soft, tender and tasty. It is highly prized in many cuisines and can be cooked on a grill, fried, marinated, boiled or simmered in pizzaiola sauces. If you want to enjoy this gourmet fish, do try this recipe out. Click on the link for the detailed recipe:

https://www.vahrehvah.com/Fish+varutharacha+curry:474

High nutritional value of mackerel is mainly due to its high Omega-3 polyunsaturated fatty acids content. Fish is also one of the best seafood better than other meats. It has many health benefits and strengthens the immune system, improves functions of organs weakened by illness and regulates metabolism. Reduces "bad" cholesterol (LDL) and lowers blood pressure. Improves brain activity and enhances memory. Eases pain of migraine, arthrosis and arthritis.