Every thing about IDLI UPMA | Vahrehvah, idli upma recipe, idli upma recipe :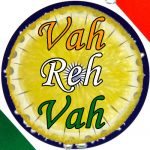 Idli Upma is one of the most common and innovative dish made with leftover Idlis. This recipe is a very simple one to make yet made delicious to satisfy your taste buds. This wonderful dish can be served for breakfast or evening tiffin for all to relish a different flavor and taste.
Idli is a very popular south Indian savory steamed cake throughout India. They are made of fermented black lentils (urad dal) and boiled rice or Idli rava soaked and made into a batter and fermented overnight. The fermentation process breaks down the starches so that they are more readily metabolized by the body. Steamed idli in India may have been an imported idea from Indonesia.
The earliest mention of idli in India occurs in Kannada writing of Shivakotiacharya in 920 CE. Idlis are usually served with fresh ground chutney, sambar or other accompaniments like Idli podi etc. Mixtures of crushed dry spices such as milagai podi are the preferred condiment for idlis eaten on the go. Normally the Idli upma is made from the leftover Idlis and look very colorful and appetizing. It is similar to a upma recipe and easy and fast to prepare.
This would taste great to those finicky eaters who do not like to repeat the same breakfast again or eat something different and delicious. This dish can also be made with fresh idlis as they are crumbled and tempered delectable with mustard seeds, fresh curry leaves, urad dal, channa dal, hing (asafetida), green chillies and little haldi powder to give the nice yellowish color and served hot with freshly chopped coriander leaves and lime juice as garnish.
Usually when you have plenty of guest or kids at home, most of us prepare Idlis in large quantities to serve with sambar and chutney. Generally the sambar and chutney would be consumed leaving out few Idlis. So instead of repeating the sambar and chutney again, the leftovers Idlis are made into yummy and delicious Idli upma for evening snacks.
To enhance the flavors and taste you can also add groundnuts to give nutty flavor and crispness or mixed vegetables to make it nutritious to the kids. Idli upma is an amazing dish and can be eaten on its own. Idli upma is definitely a wholesome meal and a heavy breakfast. Kids too would enjoy the taste and would be nutritious by adding vegetables to it.
This dish looks appealing and appetizing too without any wastage. They are easily digestible, low in fat and calories. For making this delicious Idli upma, firstly cut the idli into small equal pieces. In a kadai or frying pan add little oil for tempering and heat.
Once the oil is hot, add mustard seeds and cumin seeds and when they crackle add fresh curry leaves, dry red chillies and fry till you get a nice aroma of the fresh curry leaves and the spiciness of red chillies then add chopped onion and green chillies and fry till the onions are translucent. Finally add the idli pieces and mix them well with the other ingredients. The idli upma is ready crisp and soft. Serve hot.
Next time when you have leftover Idlis do try this recipe out and enjoy its taste. Click on the link for the detailed recipe:
https://www.vahrehvah.com/idli-upma-1
Tip: Do not add extra salt because there would be salt in the idlis. If you wish you can onions or make it without onions too, both would taste great. Idli are generally soft and fluffy to eat, easily digestible and makes an ideal breakfast.
South Indian are very particular about their Idlis as they must be neither too fluffy nor too rubbery, neither too fermented nor too bland. The rice and lentil should complement each other. Idli Upma or Idli makes an ideal food for kids and the elders. It is fiber rich food and whole grains are digested slowly and release glucose at a slow and steady rate into the bloodstream. If you are on a diet, the idli is one of your best friends as they are low in calories.