Every thing about RASGULLA PUDDING | Vahrehvah :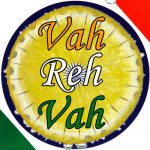 Rasgulla pudding is a unique and innovative variation of pudding made with white rasgulla that is combined with Cadbury brown chocolate, almonds and topped with vanilla ice cream. It is a refreshing, cooling dessert for any hot summer day. Rasgulla pudding is a perfect delightful dessert dish that can be prepared for any special occasion or parties. The white rasgullas or the sugar syrup soaked cottage cheese balls are placed o a bed of ice cream and then chilled.
Decorated with almonds and crushed chocolate to give a nutty and chocolaty flavor and taste. Rasgulla or rasogulla is a very popular Bengali sweet delicacy which is most widely consumed sweet among Bengalis. Rasgulla was first invented by the sweet makers (or moira in Bengali) of Puri, the famous temple town in Orissa. In the mid 19th century Oriya cooks were hired at the rich Bengali households and with them, arrived the coveted recipe of rasogolla.
In 1868, a Bong sweet maker, Nabin Chandra Das refined the sweet delicacy to have a better shelf life. That was the birth of sponge rasgulla. Rasgulla is generally made from balls of chhena (an Indian cooking cheese) and semolina dough, cooked in sugar syrup. The rasgulla originated in Orissa, where it is also known by its original name, Khira mōhana. Rasgulla is usually served at room temperature or chilled. A popular variant in Orissa and Bengal is freshly prepared hot rasgullas.
In Orissa, it is not uncommon to embed a single raisin or cashew inside each rasgulla. Cardamom seeds may also be embedded to create a fragrant version. In northern India, the dish comes flavored in saffron, rosewater, and sometimes garnished with chopped pistachios. Pudding most often refers to a dessert.
It is also rich, fairly homogeneous starch or dairy-based desserts such as rice pudding (popularly known as Phirni in Hindi) and Christmas pudding, or, informally, any sweet dish after the main course. The original pudding recipe was a mix of various ingredients with a grain product or other binder such as butter, flour, cereal, eggs, and suet resulting in a solid mass.
These puddings were baked, steamed or boiled. Depending on its ingredients such a pudding may be served as a part of the main course or as a dessert. There are a variety of puddings that one can prepare according to his taste and choice which includes Pumpkin pudding (generally made during Thanks giving), Banana pudding, Hot Fudge pudding, Bread pudding, Mango pudding and Sticky toffee pudding etc.
For preparing this delectable and yummy Rasgulla pudding, firstly squeeze all the sugar syrup from the rasgulla balls and mash it properly (it should be totally dry).
Now take a big bowl and mix melted vanilla ice cream and rasgulla together properly. Shift this mixture into a serving dish and decorate it with grated chocolate and spread all the almonds on the top.
Now freeze this mixture for about minimum 2 hours before serving. The rasgulla pudding is ready to serve for 2 hours.
Tip: Decorate the pudding with crushed chocolate and grated almonds. To try this luscious and mouth watering recipe, do click on the below recipe for detailed recipe: