Every thing about KACHCHE KELE KI CHUTNEY | Vahrehvah :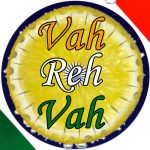 Kachche kele ki chutney (raw plantain chutney) is very typical and rare chutney but tastes extremely delicious made with raw banana (boiled), curd, groundnuts spiced with green chilies and flavoured with fresh green coriander and mint leaves all ground together and served.
Chutneys are an integral part of Indian cuisine especially south Indian cuisine and are made with different vegetables and fruits. Most of the chutneys are made fresh, nutritious, easy to prepare, tastes delicious, low in fat and calories and are high flavour accompaniments.
Looking back at the diversity of Indian cuisines, one can imagine the list of chutneys that can be made with different variation, taste and flavours. Presentation of food plays a vital role as chutneys are amazing accompaniments that can be served right with a breakfast dish like Idli, dosa, vada, upma, pesarattu to yummy snacks and appetizing and luscious kebabs. Plantains are a type of banana (Musa paradisiaca) that is eaten cooked rather than raw.
Green plantains are a staple carbohydrate source in most tropical regions of the world. They closely resemble bananas but are longer, more thickly skinned, and starchy rather than sweet. There are few types of chutney that can be spread over the bread or just mixed with hot steamed rice with ghee which also make a simple and scrumptious meal. A simple mint and coriander chutney is incredible that is truly soothing and cooling when served with a wonderful and delicious platter of kebabs.
Some fresh vegetable chutney like tomato chutney, brinjal chutney, garlic chutney, onion chutney etc goes excellently well with wide selection of fabulous Indian breads like roti, naan, roomali roti, chapatti etc. These varieties of delectable chutneys reflect the craze sweeping the subcontinent as chutneys are not only important for snacks but they are also a part of the main course too. Plantains are native to India and are grown most widely in tropical climate.
It is available in abundance in the state of Kerala. This vegetable tastes different at every stage of development. The interior colour of the veggie or fruit is creamy, yellowish or lightly pink. Initially the colour of the peel or skin of a raw plantain is green and when ripened turns to yellow and then black. When raw, the flavour of the flesh is bland and the texture is quite starchy and when cooked with strong Indian spices, it complements just beautifully into a great dish.
Cooked green plantains are similar to potatoes. Raw banana/ plantains belong to the banana family and are firm and cannot be eaten raw. They either should be cooked by boiling or frying. Normally the peel of raw bananas doesn't come off easily and has to be peeled off mostly using a peeler or a knife. Do note that the juice from peeling the plant can stain cloths and when it sticks to the hand, it is difficult to remove. Thus, always oil your hands lightly before peeling and chopping raw bananas.
Raw banana when peeled and cut into thin slices, dipped in besan batter and deep fry in hot oil to make hot bhajjis are a favourite snack during rainy season served hot with coconut chutney. Chips or Fritters is one of the most popular snacks made out of the plantains (raw or ripe).
In the southwestern Indian state of Kerala, plantains are grown in abundance and banana chips fried in coconut oil and sprinkled with salt is called the upperi or kaya varuthathu which is a popular snack. They are the important items in their famous vegetarian feast prepared during festive occasions called the Sadya. They are commonly called as the plantain chips which are made of green plantains.
For preparing this traditional Kachche kele ki chutney, firstly peel bananas and boil along its skin. Grind the skin and bananas to a paste and keep aside. Finely grind fresh mint leaves (pudina), green chillies (harimirch), salt, groundnuts (moongphali) and coriander leaves together with some water. Combine adding curd (dahi), banana paste and groundnut paste together and whisk well.
Taste for seasoning and adjust salt according to your taste. The chutney is ready to be served. Do try this wonderful chutney with enormous nutritional value and neutral flavours from plantain, pudina, coriander that makes it a natural standout among low GI carbohydrate sources and one of the healthiest foods in terms of nutrient content. For detailed recipe, click on the link below:
https://www.vahrehvah.com/kachche-kele-ki-chutney-1
Plantain is a good source of potassium and vitamins like A and C. Potassium helps reduce risk of blood pressure and is also beneficial for our brains and kidneys. It is high in carbohydrates and thus an energy booster. It is also high in dietary fibre.
If you are an ardent of lover of chutneys than you can also look out for other versions of chutneys such as Tamarind Chutney, Yogurt Chutney, Raw Mango Chutney, Spinach Chutney, Eggplant Chutney, Date Chutney, Capsicum Chutney, Coriander Chutney, Peanut Chutney, Tomato Chutney and Fresh Mint Chutney. I would recommend you to make at-least one fresh chutney for a day which will spice up any meal. Hot and spicy or sour and sweet, chutneys help you add flavour and punch to your food. No Indian meal is complete without chutneys and pickles. Just try this! Enjoy Cooking!