Every thing about FRENCH BREAD | Vahrehvah :
[caption id="attachment_5562" align="alignleft" width="150" caption="French Bread"]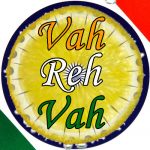 [/caption]

French bread is one of the most frequently eaten foods all over France. It is simple low fat white flour bread that is baked into long slender loaves called baguettes. French bread has a golden brown crust and would crackle when you break and has a fantastic aroma which is a little bit sweet and bit toasty.

Most of the baguettes (French bread) are around 2-3' in length and 3-5' in thickness. French breads are well crafted and it is said that when the crumb is pressed, it should spring back rapidly and its color should be off-white and its cavities widely distributed and uneven is size. Its nutty, buttery taste should be both sweet and savory which was said by Cornell professor Steven Kaplan, who has studied the history of French bread for many years.

Baguettes are perfect for sandwiches and mostly eaten for breakfast (usually spread with jam or chocolate spread).A loaf the same length as a baguette but thicker (about 8-10 centimeters diameter) is known as a 'pain' and a thin version of the baguette is known as a 'ficelle'. It is 'pain' that is more usually served in restaurants or one of the larger types of loaf available. This French bread recipe is a very simple and a popular dish which is commonly known as French toast or Bombay Toast in India. French toast is a food made with bread and eggs. It is a Christmas time dessert in Portugal and Brazil and an Easter dessert in Spain. French toast is served as a sweet dish, milk, sugar, or cinnamon are also commonly added before frying, and it may be then topped with sugar, butter, fruit, syrup, or other items.

In France, Belgium, New Orleans, Acadiana, Newfoundland and the Congo, French toast is called pain perdu, which means "lost bread" in French. It is called "lost bread" because it is a way to reclaim stale or "lost" bread. The hard bread is softened by dipping in a mixture of milk and eggs, and then fried. The bread is sliced on a bias and dipped into a mixture of egg, milk, sugar, cinnamon and vanilla. The slices are pan-fried in butter and traditionally served dusted with powdered sugar and jam on the side. Alternatively, it may be served with syrup.

In New Orleans, pain perdu is a local variation of French toast. It is made from leftover New Orleans-style French bread. The bread resembles a French baguette, but has a crunchier exterior and a lighter interior. It is eaten for breakfast in New Orleans. In France, pain perdu is considered to be a dessert and not a breakfast food item.

This French bread recipe is a very simple dish, easy to prepare at home and is different from the traditional French bread (Baguette). For preparing this delicious and yummy French bread, firstly in a deep broad plate, add the egg and milk and whisk till completely combined together. Add sugar and mix till sugar is fully dissolved. Once the liquid batter is ready, soak bread on both sides in this batter and place it over a hot non-stick frying pan and shallow fry the bread.

After both sides are crispy and golden brown remove and put it in a plate and sprinkle some shredded coconut and raisins. Serve as a breakfast side dish. Kids would enjoy eating this dish. It's simple, delectable and appetizing. Do try this simple yet delicious recipe and enjoy the taste with your family. Click on the link for detailed recipe:

https://www.vahrehvah.com/French+Bread:5602

In India, the version is salted rather than sweet. The egg is beaten with milk, salt, green chili and chopped onion. Bread is dunked into this mixture and is deep fried in butter or cooking oil. It is normally served with ketchup. In Pakistan, the French toast is known as Meetha toast ("sweet toast") and is popular in breakfasts. In Burma, it is known as Bombay toast.