Every thing about FRUIT CHAAT | Vahrehvah :
[caption id="attachment_4732" align="alignleft" width="150" caption="Fruit Chaat"]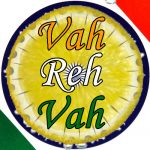 [/caption]

Fruit Chaat is a very delectable dish popular in the street corners of Delhi. Fruit chaat, as the name says so, is a blend of assorted fruits (preferably sweet acidic fruits) tossed with potatoes and a delectable blend of chutneys. Fruit Chaat can be prepared of any combination of fruits according to the seasonal availability and personal choice. This dish is packed with mixed flavors and taste and rich in nutrients as well low in calories. Hence this recipe breaks all the notions that chaat belongs to the junky food group.

Fruit chaat is a excellent refreshing and exotic summer salad with a alluring zing in taste. It is a very versatile dish and a good dish for all those health conscious and flab shedding freak outs. Fruit chaat is considered to be a street food and sold at most of the bazaars and market places especially in north India. It is also popularly sold by the street vendors in Pakistan too.

The amazing thing about making this dish is that it can be to anyone's taste and choice as you desire. You can use any fruit that you like and flavor the spiciness as per your taste. It would be a creation of your own.

Fruits are important ingredients during the Ramadan or ramzan season. They are mainly prized for their nutritional value and easy digestion hence fruits is considered the best option to break the fast. During the holy month of Ramadan or ramzan, most of the muslims families all over the world prepare a variety of recipes for this occasion but fruit chaat has its own unique place during the Iftar dinner to break their fast and enjoy delicious meal. Fruit chaat is a traditional Ramadan recipe basically made with a mixture of different fruits with species and sugar. There are many varieties of this recipe like Fruit Chat with Cream, Fruit and Vegetable Chaat, and Fruit Chana Chaat. Sometimes it is prepared without sugar so if you don't want to use sugar that's fine too.

In making of any chaat dish, chaat masala is a vital ingredient and added to most of the chaat recipes. Chaat masala is a masala or spice mix used in Indian and Pakistani cuisine. The Chaat masala consists of amchoor (dried mango powder), cumin, kala namak, coriander, dried ginger, salt, black pepper, asafetida and chili powder. It is a combination of spicy, tangy and sour taste and flavors. Chaat masala has both sweet and sour taste. It is used to flavor all the popular fast foods of India and Pakistan like bhelpuri, golgappa, aaloo chaat and Dahi puri. It is something of an acquired taste, and can be added to all sorts of everyday foods and drinks or even eaten on its own.

To prepare this delicious fruit chaat, in a large bowl chop all the fruits like Apple,  Guavas,  handful of Grapes,  Peach, Pear, Pomegranate, Tangerine or Orange, salt, sugar, Lemon juice or Orange juice, Black pepper powder (pisi kaali mirch), Cumin powder and little maida (all purpose flour). Mix all the fruits and spices nicely together and the fruit chaat is ready to serve.

Common or seasonal fruits are usually used in preparing the fruit chaat in India. Do try this dish and gain the benefits of the nutrients present in them. Good chaat for any body to eat and enjoy. Click on and get the whole recipe at:

https://www.vahrehvah.com/Fruit+chaat:1937

The fruit salad tastes slightly sweet, tart and spicy flavor that would definitely pique your taste buds.