Every thing about BANANA CHAAT | Vahrehvah :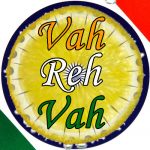 Banana needs no introduction as it has long been man's favorite fruit. Bananas are versatile fruit that can be included into salads, milkshake, pancakes; baking products like cakes and breads etc. Banana chaat is one such versatile dish which is made of ripe bananas combined with few Indian spices and a dash of lime to give that zing and tangy punch to it. Bananas are a great source of fiber, vitamin C and potassium. They are easily available in almost every culture with its true origin.
It is a wonderful fruit especially in India; this fruit is used or offered to god during festivals and many occasions. The banana chaat recipe is a very quick easy and tasty recipe. There are approximately 300 species of banana but only about 20 varieties which are cultivated commercially. And these come in various sizes.
When ripened, the peel turns yellow. It can easily be peeled and eaten as it is. The fruit is sweet, and its texture soft, smooth, with a creamy yet firm pulp which is easy on digestion. Eat bananas when they just about ripe. This is the time when the carbohydrate content is less than when it gets fully ripe.
Chaat is a very popular and trendy fast food available at every corner of the lane or restaurants and food stalls too. There is an array of chaat displayed in few of the five star hotels buffet counter. Typically Chaat is hodgepodge of various ingredients to give it a sweet, savor and tangy taste to the palates.
Usually served at road side tracks from stalls or carts in India and Pakistan, now has become popular all over the country. Banana chaat is one such amazing and excellent chaat prepared with a slight difference. Normally while preparing Chaat few ingredients like chaat masala, lime juice, jeera powder, mango powder (amchur), and pepper powder, salt etc etc are very essential. Most of these Indian spices are readily available at any super market or local shops.
To prepare this excellent Banana chaat with a different, peel and slice the bananas into medium sized pieces and place them in a mixing bowl. Add in all the powdered spices and mix well making sure not to mash up the bananas. Add little lime juice and salt to taste. Lime juice would moisten the banana pieces and combined would give a tangy taste. The banana chaat is ready to be served. Amchur powder (mango powder) is used to give a slightly sour and tangy taste to dish. It is also used as an acid flavoring agent.
All Indian spices combined with ripe bananas blends well to give a sweet, sour and tangy taste. If you would like to eat Banana with a different taste then do try this dish out. It's excellent and exotic. Click on the link and check the detailed recipe:
https://www.vahrehvah.com/banana-chaat-recipe
Bananas have very high content of potassium, a mineral that is essential to the normal muscular function, in both voluntary muscles (e.g. the arms and hands) and involuntary muscles (e.g. the heart and intestines). They are also a good source of dietary fiber, and low in saturated fat and cholesterol.
This is also one of the few fruits which contain the entire range of vitamin B—thiamine (B1), riboflavin (B2), niacin (B3), folic acid (B6) and very little B5 and B12. Compared to an apple, it has four times the protein, twice the carbohydrates, three times the phosphorus, five times the vitamin A and iron, and twice all the other vitamins and minerals. It's really an amazing fruit!