Every thing about FRUIT SMOOTHIE | Vahrehvah :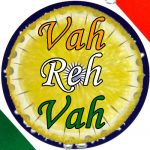 Fruit Smoothie is an exceptional chilled beverage blended and made from fresh fruit or vegetable. In addition to fresh fruit you can also include crushed ice, frozen fruit, honey or frozen yoghurt to make it delicious and luscious. There are a variety of fruit smoothies that can be made. This recipe of fruit smoothie we shall be using fresh strawberries. Strawberry smoothie is probably the most favorite ones because of their flavor and taste and ability to mix with other fruits too.
The strawberry smoothie would taste excellent if you use fresh strawberries instead of frozen ones but if you do not have fresh strawberries then you can add some sort of sweetener like sugar or ice cream which would enhance the sweetness and taste of the smoothie. Smoothies are a quick and easy way to add more fruits to your diet. A real strawberry smoothie is made from strawberries only but as there is no limit to creativity you can also make variations according to your choice as kids taste.
Fruit smoothies are a classic and trendy drink that looks vibrant and refreshing in color and provides natural sweetness to the drink. If you require adding little extra sweetness, add honey instead of sugar to make it nutritious and healthy. That will help you with sweetening your drink and keep the health benefits too. Fruit smoothies are popular largely due to their taste; they also pack a nutritional punch and are typically high in fiber, low in fat, and loaded with vitamins, minerals, and antioxidants.
While there are literally hundreds of ways to make fruit smoothies, with varying tastes and textures, making a fruit smoothie is simple and only requires only a few ingredients. Strawberries make a stunning smoothie full of vitamins with the same nutrition value as the fresh fruit one. They go well with strawberry yogurt and strawberry ice cream, when vanilla won't do. Strawberry smoothie recipes are hard to mangle. Basically a smoothie is a well blended chilled sweetened beverage made from fresh fruits or vegetables.
They have an excellent milkshake like consistency that is thicker than slush drinks. They can also contain milk and yogurt and a small number of smoothies do use ice cream. Smoothies are often marketed to health-conscious people, and some restaurants offer add-ins such as soy milk, whey powder, green tea, herbal supplements, or nutritional supplement mixes. Smoothies became widely available in the United States in the late 1960s when ice cream vendors and health food stores began selling them.
By the 1990s and 2000s, smoothies were available at mainstream cafés and coffee shops. In 1930s most of the health food stores began selling pureed fruit drinks based on recipes that originated in Brazil and during the 1940s era few cookbooks published recipes for banana smoothie and pineapple smoothie. The name "smoothee" or "smoothie" was used by books, magazines, and newspapers for a product made in blenders.
Dan Titus, the director of The Juice and Smoothie Association states in his book, Smoothies, The Original Smoothie Book, that, "smoothies became popular in the middle 1960s, when there was a resurgence in the United States in macrobiotic vegetarianism." The first trademark for fruit slush was in the mid-1970s with the name "California Smoothie". Smoothies from the 1960s and early 1970s were, "basically fruit, fruit juice, and ice"; in some cases in the early 1970s, ice milk was also blended in to create the "fruit shake.
For preparing a luscious and scrumptious Fruit smoothie, in a blender or food processor, add all the ingredients like fresh strawberries, steamed and sliced, honey, milk, strawberries and vanilla extract. Process until it becomes smooth and creamy. Serve immediately chill. For creating a new variation you can also use 2 cups of any fresh or frozen fruit or combination of fruits such as sliced strawberries and bananas or sliced peaches and whole raspberries.
Do try this delighting and appealing Fruit smoothie which would make your family and kids enjoy new and different natural flavors and taste. To give a little twist to the smoothie you can also add ice cream and honey. Click on the link for detailed recipe:
https://www.vahrehvah.com/fruit-smoothie-recipe
A smoothie's base is chopped fruits either one or several types. Berries are an excellent choice of fruit to use in smoothies. Blackberries, strawberries, raspberries, and blueberries to be the fruits ranked highest in antioxidant phytonutrients. In addition to being high in antioxidants, berries are an excellent source of fiber, vitamins such as the B vitamins, C, and K, and also minerals such as manganese, potassium, and copper. Strawberries also contain omega-3 fatty acids. Both ice and frozen fruits can act as a smoothie thickener.
Low-fat yogurt, which is a great source of calcium and amino acids, can also be used to thicken a fruit smoothie. Liquids like low fat milk, skim milk or soy milk or any fruit juices such as grape, cranberry, orange or pineapple are excellent source of antioxidants and blends the smoothie smoothly. Flavoring the smoothie is optional but to add more nutritional value, you can add cinnamon which is an excellent flavor enhancer and provides many health benefits such as controlling blood sugar, improving colon health, and protecting against heart disease.