Every thing about GUTTI BENDAKAYA KURA | Vahrehvah :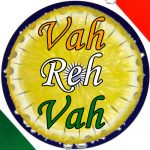 Gutti bendakaya kura is an excellent lady finger's fry dish from the Andhra cuisine. Okra or also commonly known as bendakaya in telugu is a stir fried dish made with lady's finger stuffed with besan flour masala. It is a very popular Andhra style recipe and also common in North Western States like Rajasthan and Gujarat where besan flour is extensively used in many recipes.
Okra or Bendakaya happens to be one of the favorite vegetables to many of us especially the kids. Okra has a sticky texture when cooked hence it is best cooked in a wide skillet and fried till crisp to reduce the sticky or gooey texture. Adding the besan flour or lemon juice reduces the stickiness of okra. Okra is a versatile vegetable and is a regular with most kitchens concocting some wonderful recipes and transforming it into something exotic and delicious.
Some of the innovative concoctions prepared from Okra are Bhindi Prawn curry pulusu which is a popular okra and prawns cooked in tamarind sauce dish, Okra masala, Okra with tomatoes (okra cooked in tomato gravy with spices), Bharvan Bhindi (a very popular North Indian dish) and Pepper Okra etc. Okra, also known as "lady finger" or "gumbo", is a highly nutritious green edible pod vegetable. For best cooking results, okra should be fresh and tender.
The pods should be small (about 3 inches or so long), or the okra becomes tough and stringy. Remove as much of the moisture as possible before cooking by spreading on a paper towel, or patting it dry. Gutti bendakaya kura is a crispy okra recipe made in minutes by coating the ckra slices in a chickpea flour and spice mixture and deep fried. You can also add additional spices like amchur which gives an extra flavor to the okra as bhendi gives some tartness.
To give a classic Indian style flavor just chili powder and salt are added to the chickpea flour (besan atta) and stuffed in the okra slices and deep fried. The besan atta blends nicely with the okra coating it well to keep it crispy on the exterior side.
Gutti bendakaya kura makes an excellent side dish and can be eaten with hot white steamed rice and rasam or any type of dal which makes a warm and satisfying meal. Preparing the Gutti bendakaya kurra is very simple and fast to cook with a unique taste.
Wipe the lady's fingers well and slit them vertically from top to the center. In a mixing bowl add oil, besan flour, salt to taste and chili powder and mix all the ingredients well to a thick and smooth paste without lumps. Stuff the above besan spice mixture into the slit lady's finger and then deep fry them in a pan over a very low flame until cooked.
This dish is truly awesome, tasty and gives an amazing crispy and nutty taste to the okra. Do try this dish as kids would really love eating it. Click on the link for detailed recipe at:
https://www.vahrehvah.com/gutti-benda-kaya-kura-recipe
Okra is an amazing vegetable having a rich source of many nutrients, including fiber, vitamin B6 and folic acid.
Okra helps to stabilize blood sugar mainly for the superior fiber found in it. Okra is also low in calories and the pods are also good source of many important minerals such as iron, calcium, manganese and magnesium. The pods also contain good amounts of vitamin K. Vitamin K is a co-factor for blood clotting enzymes and is required for strengthening of bones.