Every thing about CHEESE PURIS | Vahrehvah :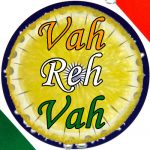 Cheese puri is fantastic Indian flat bread stuffed with a mixture of potatoes, onion, green chilies and cheese. It is an excellent and delicious snack dish that can be eaten during breakfast or in the evening. Cheese puri is basically a wonderful masala cheese puri which is made with mixture of cheese and spicy potato mix and deep fried until golden brown. This dish is unique, tasty and can be eaten on its own or serve it with any type of chutney, curry or gravy. Cheese puris are smooth, silky and yummy to taste.
Basically puris are puffed whole wheat Indian breads. They are often eaten for breakfast in North India along with a delicious potato curry preparation. Puris are also part of a scrumptious Gujarati Thali. They taste great with vegetable dishes having a perfectly golden color and puffy.
Puris tastes excellent when eaten hot and there are various variants of making the puri. One can make a plain puri with just the refined flour or it can also be stuffed with various stuffings. Some of the popular puri dishes are Halwa puri, Spinach puri, Masala puri, Mango puri, Dal puris, Spicy potato puris and so on….. Puris are small round pancakes size rounds of dough that the dipped into hot oil and when they fill with steam and ballon in seconds, the puris is ready.
Puri is generally served with either aloo (potato) curry or chole masala (chick pea curry). Cheese gives a nice smoothness to the puri and enhances the flavor and taste too. As wheat being the staple food in North India, there are a variety of wheat foods like the roti, paratha and puri which are extensively prepared in most of the north Indian homes. Puri is an easy and simple to make recipe and its variations are bhature and kachori.
In order to make crispy puris, you need to know the right consistency of the dough as well as the way of rolling out the kneaded dough. Puri Bhaji is one of the commonly served dishes during breakfast. It is also served at special or ceremonial functions as part of ceremonial rituals along with other vegetarian food offered in prayer as prasadam. Puri goes well when served with halwa, korma, channa masala, dal, potato based curries, shrikhand and basundi.
In some parts of India, puri is also served with a mixed vegetable dish that is prepared during Puja and with Kheer, a dessert prepared with rice, milk and sugar. For preparing this tasty Cheese puri, firstly boil the potatoes, peel and mash them well. Chop onions, green chilies and ginger finely.
Heat a teaspoon of oil in a pan or kadhai and sauté onions till they get translucent. Add other chopped ingredients, salt to taste, lime juice, mix well and remove from heat. Add grated cheese, mix with sieved flour. Add sufficient water and mix well to make stiff dough. Knead well till smooth and set aside for at least half an hour.
Roll them out into puris 7.5 cms (3") in diameter and deep fry until golden brown. Serve hot. Cheese puri is one delectable dish that most children would love to eat. Hence do give it a try and click on the below link for detailed recipe:
https://www.vahrehvah.com/cheese-puris-recipe
A basic puri is prepared with wheat flour, either atta (whole wheat flour), maida (all purpose flour) or sooji (coarse wheat flour). Dough of flour and salt is either rooled out in a small circle or rolled out and cut out in small circles and deep fried in vegetable oil. While deep frying, it puffs up like a round ball because moisture in the dough changes into steam which expands in all directions. When it is golden-brown in color, it is removed and may be served hot or saved for later use.
Cheese is another excellent ingredient that can be used as a topping or stuffing for enchiladas, tacos or used on cheese tray with crackers, in quiches, as topping for pizza and Italian dishes, or added to salads etc. Cheese is a good source of calcium, phosphorus and other components.