Every thing about BAINGAN DA BHURTHA | Vahrehvah :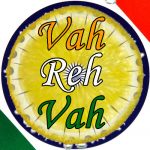 Baingan da bhurtha is an exceptional vegetarian Eggplant dish. It is a traditional Punjabi dish and an excellent way of cooking the baingan or aubergines or eggplants. Bhurtha in Punjabi means Mash, hence baingan da bhurtha means mashed eggplants seasoned with Indian spices.
Baingan da bhurtha also commonly known as the eggplant curry is very popular in India and is one of the favorite delicacies from the Punjabi cuisine. In this dish, the eggplant or aubergine is roasted directly on the fire (traditionally done) and almost charred to black color. The skin of the eggplant if burned thoroughly so that it gives an amazing smoky flavor to the dish. After roasting, the eggplant is mashed and added to the onion and tomato mixture curry along with aromatic spices.
Everybody makes baingan da bhurtha according to their own style and choice but the speciality of this mainly lies on roasting the eggplant directly on fire and then mixing them to freshly roasted and ground spices which actually gives a different taste and flavor too. This dish includes quite a lot of spices as it is hot but when you eat, the sweetness of the eggplant can be felt in your taste buds which would keep the spiciness on par. Baingan da bhurtha goes exceptionally well with any sort of roti, paratha or naan.
Baingan da bhartha almost looks like a south Indian freshly made chutney that has a smooth, soft and nice texture which is appetizing and tempting. The dish has an exotic fragrance of smoky flavor which is the uniqueness in preparing the Baingan da bhurtha.
The taste and flavor of baingan da bhartha is truly tantalizing and one would not stop from licking their fingers while eating this dish. Eggplant or aubergines are available in a number of shapes and sizes. For preparing the baingan da bhurtha we need to use the large or giant size eggplant which are nice oval in shape with deep purple color having good amount of flesh in them. Overall the eggplants or aubergines are low cost vegetable and are used in many types of cooking methods like sautéing, grilling, baking, frying and even barbecuing.
You can also prepare it on its own or combine with other vegetables. Baingan and potato is a very common and popular combination. Brinjal is also one of the main ingredients in preparing the sambar, a popular dish of south Indians. For preparing this delicious Baingan da bhurtha, firstly take a large sized brinjal and pierce it with a needle or fork at different places around it. Rub some oil on the whole eggplant. Light the stove and turn the flame to medium low and place the eggplant directly over the flame holding the eggplant by its stem.
Do not keep the flame in too high. Keep rotating it from time to time so that the brinjal is charred evenly on all sides. As it starts getting charred, the brinjal will become little soft so do handle the vegetable carefully and then remove and keep it in a plate to cool down.
Gently scrub off the skin of the charred brinjal and mash the eggplant to a puree. Make a past of ginger, garlic and green chillies and add this paste to the eggplant puree and mix all ingredients well. Add freshly chopped coriander leaves as it gives a little bit of greenish color.
Do not add much coriander. Heat oil in a heavy bottomed kadai or pan and when the oil gets hot, add cumin seeds. Add peanuts and finely chopped spring onions. You can also add small pieces of coconut too. Simmer this for five minutes and then add to the puree mixture. Add salt to taste and little chopped coriander leaves and mix well. Serve this fantastic and delectable dish with hot poori, bhakri and raita etc. Do try preparing this Punjabi style Baingan da bhurtha dish and gain the benefits of eggplant.
Click on the below link for detailed recipe:
https://www.vahrehvah.com/baingan-da-bhurtha-recipe
Eggplant is a very good source of dietary fiber, potassium, manganese, copper and thiamin (vitamin B1). It is also a good source of vitamin B6, folate, magnesium and niacin. Eggplant also contains phytonutrients such as nasunin and chlorogenic acid. It is one of the best low calorie foods very nutritious and is sometimes referred to as the poor man's meat. Hence, you can eat it without feeling guilty.