Every thing about NIMBU PAANI | Vahrehvah :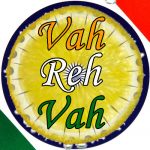 Nimbu Paani is a delicious thirst quencher made from freshly squeezed lemons, honey, dates and water. Nimbu paani simply means lime water. It has a clean and refreshing flavor and rich with vitamin C. In India, Nimbu paani is extensively used and is available at every nook and corner of the streets during summer days. It is nothing but merely lemonade or lemon squash.
Nimbu paani is very simple and fast to prepare immediately. A plain nimbu paani is just made from juice squeezed from fresh lemon in a glass. To it a pinch of salt and sugar to taste is added, mixed well and crushed ice may also be added and served chilled. Lemon is also used in many other ways in Indian cuisine. They are used extensively as flavorings to many dishes. Lemon pickle is a very popular dish.
Lemon juice is also used for making the simple but excellent lemon rasam which is good for digestion and flatulence. Nimbu paani can be prepared with various ways. Honey can be added instead of sugar to give it a mellow taste. Ginger juice can be mixed with Nimbu paani too. Nimbu paani can also be complimented with mild flavored fresh juice like pomegranate juice.
It also acts as an excellent mixer for many cocktails especially with vodka. Nimbu paani is an instant energizer and thirst reliever that brings instant relief cooling out health and full of taste for one and all. A glass of nimbu paani at any road side vendor just cost about Rs. 2 to Rs. 3. A freshly made chilled Nimbu paani is soothing to throat, chilling, refreshing, relaxing and healthy.
It is one of the exceptional fresh coolant drinks that are preferred among the masses. It is also an amazing stress buster to many during sweltering summers. Long long time ago, these little small limes were saviors for most of the sailors as they can provide many healthful benefits. Because most of the sailors of old times would be on the ships for such long periods without the benefit of fresh food, they would become deficient in vitamin-C. This condition was called scurvy.
They found that they could cure this by eating limes. Limes are very good for the digestive system and it also stimulates the digestive system and the secretion of bile, digestive acids and other digestive juices. The acids in the lime actually help breaking down food. Limes contain are called flavonoids. Flavonoids are antioxidants, anticarcinogenics, antibiotics, and detoxifiers. These can provide healing properties for peptic and oral ulcers. The detoxifiers can help relieve the symptoms of gout.
Due to the presence of Kaempferol, lime oil is used in anticongestive medicines. These include balms, vaporizers, inhalers, etc. You can even inhale the freshly scratched scent of a lime to aide in relieving nausea and congestion. The vitamin-C in limes can help with bleeding gums and sores in the mouth. It's a natural antibiotic. When used internally, limes can rejuvenate your skin. It makes it shiny and protects your skin from infections; it even can help prevent body odor.
When used externally, the lime juice is used to scrub off dead skin cells, cure dandruff, rashes, and help heal bruises. You can take a refreshing lime juice or lime oil bath to make your skin glow. Lime juice has high potassium content that helps remove all the unwanted toxins and detoxifies the body system. It is said that drinking a glass of warm water that has been infused with the juice of a full lime in the early morning is excellent for reducing weight. It refreshes and provides antioxidants.
The citric acid can be a great fat burner and is also great for arthritis, rheumatism, prostrate and colon cancer, cholera, arteriosclerosis, diabetes, fatigue, heart disease and very high fevers. To make the Nimbu Paani, take the lemon and cut them into two halves crosswise. Remove the zest from halves and squeeze out the juice. Slice the remaining lemons into thin rounds and keep aside. Take the dates and little water in a sauce pan and gently boil it for about ten minutes.
To this add the zest and allow boiling for another couple of minutes. Remove the pan from heat and to this add honey, lemon juice and lemon slices and set aside. Lightly cover this with a lid for about 8 to 12 hours. Strain this mixture through a muslin line sieve or strainer and serve chilled. Lemon juice has numerous benefits that you'd ever imagine.
Lemons have five per cent of citric acid, which gives it its unique taste. Rich in vitamin C, it also has vitamin B, calcium, phosphorus, magnesium, proteins and carbohydrates. Enriched with fibers, iron, oil, calcium, potassium and magnesium; dates are undoubtedly healthy and should be a part of your daily menu. This would be a fantastic drink to be served to all your friends and kids and would surely enjoy this chilled cooling drink.
Do click the link the check the detailed recipe at: