Every thing about PATRA NI MACHHLI | Vahrehvah :
[caption id="attachment_4621" align="alignleft" width="150" caption="Patra ni Machhli"]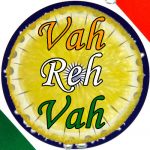 [/caption]

Patra Ni Machhli is an authentic Parsi delicacy which means Steamed fish in banana leaves. It is an excellent Parsi wedding meal which is never complete without this. The name Patra Ni Macchli translates to 'fish wrapped in a leaf'.

Patra ni machhli is a traditional Parsi dish that has fish wrapped in a delicious spicy marinade made with ground coconut, fresh mint leaves, coriander leaves, fresh green chillies and lemon juice. The pieces of fish are succulent and moist with the juices of the fish intact and just bursting with all the flavors of the sea. The banana leaf lends a subtle smoky flavor to the dish. It is basically medium sized fish fillet are marinated thoroughly with a spicy green paste and steamed in banana leaves without any fat. It's a fat free no cholesterol dish. This dish is traditionally served with steamed rice, but is also good with a light pilaf such as Lemon Pilaf or serve on a bed of hot fluffy steamed rice. Since it is fish - you can bafeel real good about getting all your protein and omega3 fatty acids.

Patra ni machhli is an exotic dish from the Parsi cuisine which is an eclectic northwest Indian recipe traditionally cooked and native to the Parsis of India and Pakistan. Fish steamed in banana leaf is a delicacy to the southern India and is prepared mostly in Kerala. Most of the times to prepare this dish Pomfret is best and other fishes that normally used are the boneless fish or only those which has a single central bone only. It is a very healthy dish as it consumes very little oil and as most of us are aware that fish contains 3 omega fatty acids is very good for heart. Patra ni machhli is very easy to prepare and delicious to eat. A similar style of steaming of fish is also prepared in Kolkata with mustard oil which is truly exotic to taste. Traditionally, this dish is made with hilsa, a local fish known for both its rich flavor and its innumerable bones, and is steamed in banana leaves. It is a mandate that if you prepare this dish the fish should be extremely fresh.

Normally Parsi community in Mumbai excels in cooking of a variety of fish. Patra ni machhli is their signature dish and a must delicacy to be cooked during their New Year called Navroz. Parsis are a sect that were driven out of Persia in the 19th century and settled in India's western coastal region.

A similar dish to this steamed fish is the Otak Otak, steamed fish fillets with herbs and coconut milk wrapped in banana leaves. It's a very popular dish widely known across South East Asia especially found in certain places like Indonesia, Malaysia and Singapore. It's a must-try for everyone who has not tasted one. Otak Otak is served as an entree or as a light meal after lunch, before dinner. Preparing this dish needs lots of patience but its worth it as it uses a whole lot of fresh herbs and steamed which helps in retaining all the flavorful herbs and the fish stays soft and tasty over it making it a healthy and nutritious deal.

Banana leaves are extensively used for many purposes in Asian cooking especially in the state of Kerala and Tamil Nadu, India. From serving food in a banana leaf to cooking inside them simply adds flavors to food and looks colorful and exotic while presenting food on a party platter or serving plates. They have a pleasant scent that smells somewhat like tea, wrapping fish in banana leaves and steaming them imparts some of the banana leaf flavor into them and the banana leaf acts as a convenient little pouch that holds all the spices intact with the fish and keeps the fish from falling apart or losing delicious juices.



To prepare this Parsi delicacy Patra ni Machhli, firstly wash thoroughly the fish fillets or slices and rub the fish slices/ fillets with little salt and lime juice. Keep aside for half hour. In the mixie/ blender add grated coconut, de-seeded green chillies, fresh coriander leaves, mint leaves, salt as per taste, sugar and lime juice and grind them to a fine paste. Apply this tangy green chutney over the slices of fish all around and keep aside (keep the chutney as dry as possible) for at least 15 minutes. Wrap the covered fish slices or fillets one by one in turmeric leaves first and then wrap each marinated fish separately in the banana leaves and tie each with a string.

Place all the wrapped slices in a double boiler and steam the fish for about 15 to 20 minutes on medium heat or until the fish is cooked. Serve hot along with the wrappings with hot steam rice or phulkas. You can also serve them individually as a snack. Fish when marinated with salt and lime juice would help fish stand firm while cooking and not crush or become too soft. Traditionally pomfret fish is used for making this dish. Normally the fish is steamed in banana leaf which gives it all the flavor and taste but if the banana leaf is not available you can also cook it in an aluminium foil.

This is a very simple and typical recipe. Choose any firm-fleshed fish like Pomfret, tilapia, salmon, and catfish are good choices. You can also use any of your desired spices as per your taste. Once it's wrapped with your desired flavors you can also place it in a bamboo steamer and put that on a wok filled with boiling water. Steam covered and cooks for 8 to 10 minutes until the fish is done, and serve. To prepare this traditional Parsi delicacy do click at the link to check for the recipe details: https://www.vahrehvah.com/Patra+ni+machhli:6959

Fish including other seafood is a healthful food that is low in saturated fat, high in protein, and an excellent source of omega 3 fatty acids. It is a great addition to the diet, since it is a powerhouse of vitamins, minerals, and nutrients that the body needs in order to stay healthy. People who eat fish also tend to consume less meat and cheese, and may add other healthy foods to their diets. Some of the healthy ways to include fish in your diet include baked, grilled, poached and steamed. Fish is highly lauded by many experts as a food with significant health benefits as it good for cancer, heart diseases, weight loss etc.