Every thing about ROTKOHL | Vahrehvah :
[caption id="attachment_5625" align="alignleft" width="150" caption="Rotkohl"]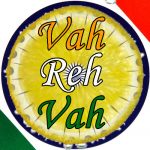 [/caption]

Rotkohl is a favorite dish among the families living within the German heritage. It is a very popular dish with many others too and is commonly known as sweet and sour cabbage, German style cabbage, sweet sauerkraut or German red cabbage.

Rotkohl is savory sweet dish and therefore is liked by many as it does not have strong flavors. The vinegar used in this dish changes the red cabbage to a dark purple color and the sugar balances the tartness of the vinegar. Rotkohl, infact is the German name for red cabbage and is a simple dish, easy to prepare and traditionally served with roasted goose or bratwurst and potato puree. This popular vegetable can also be served with Rouladen (an authentic recipe for this filled beef roll-up), Spatzle (German home-made noodles) or Knodel (German home-made dumplings) and Sauerbraten which makes a special meal for any occasion.

Unlike sauerkraut, made with green cabbage and has a much more sour and pungent taste, Rotkohl is rather savory-sweet and therefore more palatable to eaters who are not used to strong, pickled flavors. Rotkohl makes an excellent traditional side dish for lunch or dinner with roast beef and potatoes or meatballs.

This version is based on a traditional recipe without set amounts for the ingredients, so the amounts given here are rather flexible; don't be stingy with the sugar and vinegar, and feel free to add more if you like, since that's where much of the flavour comes from. Some cooks like to add other ingredients such as apple juice, red wine, or whole cloves; however, this version is very satisfying as is.

Rotkohl or the German red cabbage, (Brassica oleracea convar. Capitata var rubra L.) is a type of cabbage of the cabbage head. The cabbage grows into a round head of cabbage in which the individual leaves are close together. The leaf color is a dark purple. The cabbage will change color depending on the pH of the soil. In acidic soils, it appears rather red in alkaline soil and bluish. The more vinegar or other acids (eg by the addition of apples) are added during cooking, the more a darker red color it becomes.

Red cabbage is raw (as in salads) or cooked as boiled vegetables consumed. Both in salads and in cooking where apples are often added. Typical spices used in the red cabbage are cloves, nutmeg and bay leaves. Red cabbage is often used as an accompaniment to pork, goose, duck or sauerbraten, as well as wild enough.

For preparing this popular and healthy Rotkohl dish, firstly wash, peel then chop the apples. Put the lard in a large pot and add chopped onions and cook on medium heat until browned. Add shredded cabbage, apples, vinegar, white wine, sugar, cloves and bay leaf in that order. Bring to a boil. Cover and simmer on low heat for two to three hours. If there is excess liquid, add a little bit of cornstarch to make it thicker.

This colorful red cabbage Rotkohl is ideal dish eaten hot with a hot meat main dish or eaten cold with a selection of cold meats and salads. For trying this recipe click on the below link for detailed recipe at:

https://www.vahrehvah.com/Rotkohl:1123

Red cabbage is rich in iron, minerals, anthocyanins (secondary plant material / plant pigment / scavenger / strengthening of the immune / inflammatory drug), sugar and mustard oils. It has few calories, but a lot of roughage. It is also rich in ascorbic acid, which turns on gentle heating in vitamin C. Too long cooking destroys the vitamins, however partially. So it is good, especially in winter, red cabbage also from time to cook than raw food.