Every thing about SPRING ONION | Vahrehvah :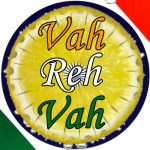 Spring onion also known as green onion or scallion which is an immature onion with a white base and long green leaves. It is one of the variety of onion, the scallion (Allii fistulosi ) is a pointy-leafy perennial that can reach about 20 inches in height.
Having been first described about 2000 years ago in the Chinese herbal classic Shen Nong Ben Cao Jing, the herb has been a popular remedy in Asian folk medicine for thousands of years. The spring onion is native to Asia and has found growing in many parts of the world.
This plant flourishes in warm climates. Scallion belongs to the Liliaceae family and is sometimes called the green onion, spring onion, welsh onion or the Japanese bunching onion. In Chinese, the bulb of the scallion is called the cong bai and the root the cong xu. It is said that the scallion's fresh bulb is the part that is mostly used as a drug and the entire plant is believed to have medicinal properties.
The scallion or spring onions are milder than the onions and is harvested immature for their taste. They are often cooked or used raw in salads and many Asian recipes. Scallions are diced and used in soups, noodles and seafood dishes. It is also used in sandwiches, curries or stir fries.
The words scallion and shallot are related and can be traced back to the Greek askolonion as described by the Greek writer Theophrastus; in turn, seems to originate from the Philistine town of Ascalon (modern-day Ashkelon in Israel). The shallots apparently came from farther east.
Shallots tend to be milder tasting than other onions and are typically used raw in salads. In India it is commonly called by different names as per their regional language like the kanda or gandana (Hindi, Marwari and Punjabi), gundhun (Bengali), Pallari vengayam (Tamil), Cheriya ulli or chuvanna ulli (Malayalam) or ulli paraka (Telugu).
The spring onions are widely used in South East Asian cuisines like the Thai, Cambodian, Chinese, Malaysian and Indonesian cuisines. The scallions and garlic are often used as elementary spices. It enhances the flavor of many South Asian dishes such as soups, noodles and fried rice variants.
Raw shallots also accompany cucumbers and are pickled in mild vinegar solution. Crispy shallot chips are also used in Southern Chinese cuisine. In Indonesia, sometimes it is made into pickle which is usually added in variable kinds of traditional food as its sourness increases one's appetite.
The shallot is widely used in the southern part of India. In the Kannada language it is known as 'Chikk-Eerulli' and used extensively in snacks, salads, curries, rice varieties and chutneys. It is called 'Chuvannulli' in Malayalam and is used in Sambar (a tamarind-flavoured lentil soup) and different types of kuzhambu (curry).
Shallots probably originated in Central or South-East Asia, traveling from there to India and the eastern Mediterranean. Shallots are much favored by chefs because of their firm texture and sweet, aromatic, yet pungent, flavor. The spring onions or shallot is a relative of the onion, and tastes a bit like an onion, but has a sweeter, milder, yet richer and more complex flavor.
Shallots tend to be more expensive than onions. They are extensively cultivated for use in fresh cooking, in addition to being pickled. Finely sliced deep-fried shallots are used as a condiment in Asian cuisine. As per Chinese cooking, food of cold nature such as fish, crabs, and shrimps, with scallion helps balance the coldness and remove the fishy taste.
Seasoning seafood with scallion, ginger or preserved black beans balances the Coldness. It is said that Peking roasted duck is always served with a plate of scallion (the white part only). This is to balance the Coldness of the duck. Bean curd and scallion hot pot is a great dish to warm up the body in winter.
There are over twelve hundred types of allium, or onions, in the world where green onions are a simple and versatile way of adding a mild onion flavor to many dishes. The spring onion is simply a onion but harvested before maturity which keeps the greens very tender and gives a desirable level of flavor.
Adding chopped green onions to condensed chicken noodle soup will add both flavor and visual appeal. Green onions are also a great way to dress a baked potato. Even rice or mashed potatoes can benefit from the addition of green onions to the finished dish. Best of all, green onions tend to be very inexpensive and widely available at most of the markets.
Spring onions or green onions is often used to treat the common cold , it is also believed to fight fungal and bacterial infections and to cause or increase perspiration. The herb may also act as a metabolic stimulant. The white part contains vitamin B and C while the green part of scallion contains much Vitamin A.
In Chinese medicine, the white part is always used as a concoction to bring out the effect of the principal medicine. Scallion is known to be effective in stimulating sweat, aiding urination, calming the nerves and expelling sputum. For sinus blockage and itchy throat that might lead to coughing, make noodles with ginger, scallion and sprinkle ground white pepper on top. Serve hot.
This is effective for inflammation in sinus or trachea. The content of vitamin C in green onion is twice than in the orange, and 10 times higher than in the apple. Green onion is also an important source of selenium that needed by the body. Selenium is an essential trace element in the human body; it works as an important component of peroxidase and cell antioxidant and has a great relationship with our health.
The nutritional value of 100 grams of green onion contains:
Calories: 126 kJ
Protein: 1.7 grams
Carbohydrates: 5.2 g
Fat: 0.3 g
Vitamin A: 10 mg
Dietary fiber: 1.3 grams
Vitamin B1: 0.03 mg
Vitamin C: 17 mg
Vitamin B2: 0.05 mg