Every thing about MANGA CURRY | Vahrehvah :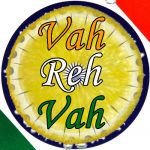 Manga curry is a deliciously made instant pickle with green raw mango seasoned with mustard seeds, curry leaves, hing powder, and turmeric powder, spiced with chili powder. Roasted fenugreek seeds powder is also added that acts a preservative and enhances the flavor of the dish. Manga is commonly known as Mangai in Tamil, Kachha Aam or Kairee in Hindi.
The manga curry is simple, quick and easy to make dish with very less oil. This sort of manga curry (instant pickle) is prepared instantly and served in most of the marriage feasts during raw mango season. The manga curry is tangy and spicy to taste and best eaten with rice. Mango is a seasonal fruit and available during the summer season.
Ripe or unripe mangoes are used in making a variety of wonderful dishes such as Mango Rice (rice cooked with fresh raw mango), Pachi Mamidikaya Pappu Charu Raw Mango Rasam (rasam madeup of raw and sour mango and toordal), Mango Dal (Unripe mango cooked with yellow lentil), Vah Mango Pickle (pickle made with mango), Raw Mango Sharbat .
These sour and tangy tasting mangoes are brilliant ingredients for a variety of recipes, from making a simple dal to chutney or the popular mango achar (pickle). One can find most of these dishes prepared in most of the Indian houses during the summer time. Raw mango is also added to the fish pulusu (fish cooked in tamarind sauce). There are numerous ways of cooking the fish curry and each one has it own unique taste.
Adding raw mango to fish curry gives an exceptional sweet and sourness of mango combined with fleshy fish pieces with some coconut milk or paste is truly packed with natural flavors and taste. It makes the dish tempting, healthy and nutritious. Green mango or raw mango has some very good health benefits.
They contain more Vitamin C than the ripe mangoes. It also contains a good amount of Vitamin B1 and B2. As being said to be a good source of vitamin B, they are beneficial to maintain good health. Fresh raw mango is used in many forms such as juice, sauces, Indian chutneys, pickles, and dried powder.
For preparing the appetizing and tangy Manga curry, cut the mango into small pieces. In a pan or kadai, add oil and when it gets hot, add mustard seeds. When the mustard seeds start to crackle add the mangoes and sauté for a few minutes. Roast the methi seeds and grind to a fine powder (this acts as a preservative).
Add this powder to the manga mixture and also add the rest of the ingredients and mix well. Keep this aside for some time so that the mango pieces absorbs all the flavors.
To try this simple, quick and easy instant pickle, click on the below link for detailed recipe:
https://www.vahrehvah.com/manga-curry-recipe
Tips: To get the best of flavors into the mango pieces, do keep this for one day outside and then use. Keep it in fridge and if you want to use it for couple of days. The fresh green raw mango is highly valued for its ability to cure blood disorders.
As it contain good proportion of vitamin C, raw mango helps in throwing out all toxic substance from the body. This toxic substance is responsible for creating blood disorders. The intake of raw mango expands the elasticity of blood vessels and assists in creating new blood cells. It also helps in absorbing iron rich food that protects from excessive bleeding. Vitamin C, present in raw mango helps in strengthening immune system.
Thus, guards from anemia, dysentery, cholera, and tuberculosis. In India mangoes are used as blood builders. Because of their high iron content they are suggested for treatment of anemia and are beneficial to women during pregnancy and menstruation. People who suffer from muscle cramps, stress, and heart problems can benefit from the high potassium and magnesium content that also helps those with acidosis.