Every thing about ADAI | Vahrehvah :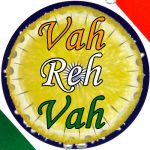 Adai is a popular breakfast snack or tiffin from the cuisine of Tamil Nadu. It is a very simple recipe yet very delicious, healthy and nutritious. Adai is one of the hot favorite south Indian recipes which are rich in carbohydrates and proteins. This dish is commonly known as Adai Dosai in southern India and is served with coconut chutney.
Adai tastes awesome, crispy and light. It is also a stomach filling breakfast as Adai is a multi lentil crepe. It is made of a mixture of four healthy dals (lentils) like the channa dal, moong dal, tur dal and urad dal spiced with dry red chillies and fresh peppercorns and ginger. Adai is quite heavy tiffin and hardly 2 or 3 maximum can be consumed.
Ginger and methi seeds are added to this batter for proper digestion. Adai is simple and delectable south Indian pancake made with rice and lentils eaten along with coconut chutney as it one of the perfect pairing to this dish. Adai is a little thicker than the normal basic dosa.
Rich in many health benefits that makes for an excellent breakfast or snacking choice. Adai is a high protein dish and can also be eaten with milaga podi and ghee. Adai taste extremely delicious when fresh ginger is added to it. Ginger is warm and spicy and gives an amazing flavor. It is normally used in many dishes from vegetable to meats to tea and desserts.
In medieval Europe, it was a condiment on the table along with salt and pepper. In taverns, people used to sprinkle powdered ginger in their beer to make the first "ginger ale." The benefits of ginger and its medicinal qualities make it an effective treatment for a variety of ailments.
Traditional Chinese medicine and Ayurveda recommend ginger to heal digestive troubles and decreases inflammation and has a healing power. Fresh curry leaves is another important ingredient in the Adai as it gives a nice aroma and refreshing flavor to the pancake. Curry leaves are an important ingredient in most of the Indian curries, cooked vegetables, salads, chutneys and spices.
They add exotic aroma and taste to food in additional to the enormous medicinal values it has. It is basically used as a natural flavoring agent. Curry leaves improve functioning of the stomach and small intestine and promote their action. They improve the quality of digestive juices secreted during digestion.
Their action starts with intake. Their smell, taste and visual impression initiates salivary secretion and initiates the peristaltic wave, which is the first step in good digestion. They are mildly laxative and thus can tackle multiple digestive problems caused by food intake. They are directly added to food or an extract in the form of juice is added to buttermilk and consumed at the end of lunch/dinner.
Finally they add to taste and have digestive properties. Adding little of methi or fenugreek seeds to the dosa batter is traditional for its slight pungent bitter sweet flavor and color. Methi seeds enhance the flavor when added to dals and vegetables. They are usually slightly roasted ground and added or else soaked overnight and make to a paste along with the adai batter.
According to Ayurveda it is advocated that for optimum health and nutrition our diet should have balance of all the six tastes like sweet, salty, sour, bitter, astringent, bitter and hot, and the easy way to get the bitter taste to our diet is to add fenugreek seeds to our foods.
For preparing the yummy and delicious Adai, firstly wash and soak all the grams and rice overnight or for about 4 hours. Grind dry red chillies, pepper corns, ginger along with the gram and rice to a fine coarse batter. Add salt and curry leaves and mix well.
Heat the griddle or dosa tava and when it gets hot take a spoon full of batter and spread on the tava like a dosa. Drizzle little oil on in the center and sides of the dosa. Fry and flip the dosa. Cook on both side without burning the dosa. Adai requires to be cooked on a medium flame.
The Adai dosa is ready and serve with either coconut or ginger chutney. Adai dosa is ideal breakfast tiffin from the regular dosa and a healthy one to. So if you are bored of the regular dosas, do give this a try mainly for its nutritional values.
Click on the link for detailed recipe:
https://www.vahrehvah.com/adai
Adai dosa is the excellent choice if you are bored with normal dosa, as Adai dosa is added with dhals & chillies, ginger, curry leaves which gives adai dosa a special flavor, color & taste. It is comparatively quicker dosa than normal dosa as the Adai dosa batter need not be fermented after grinding the batter immediately you can start making dosas .