Every thing about SMALL ONION VATHAL KUZHAMBU | Vahrehvah :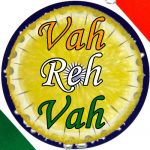 Small Onion Vathal Kuzhambu is an authentic and traditional South Indian delicacy. This dish is very popularly prepared in most of the Tamilian households. It is small red pearl onions cooked in spicy tamarind gravy. Small onion vathal kuzhambu is excellent to taste and has a tangy and spicy flavor and taste. This dish goes very well with rice and any vegetable curry.
You can also use different other vegetables like ladies finger, drumstick, brinjal etc instead of onions to make this kuzhambu. There are several other ways of preparing the kuzhambu. They are also made with dried vegetables like the Sundakkai (turkey berry), Manathakkali or Vendakkai (ladies finger).These are few of the popular dishes from the Tamil Nadu cuisine.
Small onions also popularly known as red pearl onions are very popularly available in Tamil Nadu. They are mild flavored and available in either red, white or yellow skinned and are about little more than 1 inch in diameter. Their flesh is white and most often they are cooked to be served as a side dish or added whole to soups, stews and other dishes.
Onion sambar is essentially a popular and delectable dish like broth made with tur dal and is well known in the southern region of India. Sambar is a quintessential dish prepared in Tamil Nadu almost everyday and traditionally served with Idli or dosa. Red pearl onions or small onions have a semi-variegated, dry, papery burgundy skin enveloping a pale purple and translucent flesh.
They are crisp, savory and slightly pungent in both aroma and flavor. They are commonly known as Shallots in America. Kuzhambu in Tamil is a dish common in South Indian and Sri Lankan cuisines which is primarily made of a variety of dals. Kuzhambu is a delicious tangy stew based on a broth made with tamarind, tur dal, and can include vegetables.
The dish is very popular as a side for rice in the southern regions of India especially in Tamil Nadu, Andhra Pradesh, Karnataka and Kerala. There are a number of varieties of kuzhambu with each state in the South preparing it with a typical variation, adapted to its taste and environment.
Few of the popular dishes are the Mor Kuzhambu (made with thick buttermilk and spices), poricha kuzhambu (mixed vegetables, black pepper and dal), vathal kuzhambu (prepared with turkey berry, shallots) and vazhakai kuzhambu (prepared with plantain, tamarind pulp and spices) etc and most of these types of kuzhambu include a base of tamarind, urad and toor dals, spices such as curry leaves, chili, and salt.
For preparing the small onion vathal kuzhambu, remove skin from the small onions and keep aside. Soak some tamarind in water for some time and when it becomes soft extract the thick diluted tamarind pulp and keep aside. Add little oil to the hot pan or kadai and when the oil gets hot add the small onions and fry them until translucent. Take off and keep aside.
Add little sesame oil in the same pan and add mustard seeds. After they crackle add fenugreek seeds and broken dry whole red chilies. Fry them well until they become lightly brown in color and add curry leaves and asafetida. Add about 4 tsps of sambar powder and fry quickly stirring continuously.
Do not let the masala burn. Once it becomes little dark, pour the thick diluted tamarind pulp and allow boiling. Add required amount of salt and mix well. Keep stirring the mixture until it comes to a boil. Add the sautéed small onion to the vathal kuzhambu and let it boil for some more time (about 5 minutes).
If the kuzhambu is too watery, add a tablespoon of rice flour mixed in 2 tbsp of water to it and let it boil for a couple of minutes. Once the raw flavor of sambar powder and tamarind is gone, switch off the stove. Serve with hot steamed rice, appalam or vadaam.
This dish taste excellent when it is a couple of days old. Hence you can prepare it in large amounts and stock it for about a week. Tip: You many also add other veggies to this vathal kuzhambu like drumstick, capsicum when it starts boiling which adds extra taste to the dish. Do try this fantastic and tangy dish. Click on the link for detailed recipe at:
https://www.vahrehvah.com/small-onion-vathal-kuzhambu-1