Every thing about SORAKAAYA VADA | Vahrehvah :
[caption id="attachment_4718" align="alignleft" width="150" caption="Sorakaaya Vada"]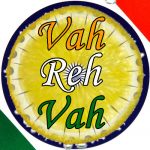 [/caption]

Sorakaaya Vada is an excellent and delicious patty made of bottle gourd and Indian spices. Sorakaaya vada or bottle gourd patties are one of the tastiest Andhra snack.

Sorakaaya vada is a very lite snack and best during breakfast of as a tea time snack. It is a traditional dish that makes a yummy snack for a lazy cold evening or a rainy day. Tastes great and gives a softer feeling. Bottle gourd as such is a very versatile vegetable and beneficial to health especially for heart. A plenty of savory and sweet dishes are prepare of this vegetable.

Bottle gourd was one of the earliest vegetables cultivated by man, believed to be originated in Africa. Bottle gourd, not very familiar to the western world, is one of the favorite vegetables in Indian Cuisine. It grows in humid weather of India, Sri Lanka and other tropical countries. The vegetable itself is yellowish green in color and is shaped like a bottle. It has a white pulp with white seeds embedded in them.

The bottle gourd is a very popular Indian vegetable mostly grown in the hot summer months. It is commonly known as lauki, doodhi, or ghia, its botanical name is Lageneria vulgaris. The health benefits of the bottle gourd are manifold. It is not only nutritious, but also a wonderful cooling vegetable that can really help you fight the hot summer months. And that's not all. Bottle gourd juice has been traditionally used for many years for treating many bodily disorders.

There are various ways in which this vegetable can be included as part of your diet and some ways in which you can reap the health benefits of bottle gourd are making a yummy masala curry and as bottle gourd vegetable is bland and tasteless when added to sambhar makes a delicious dish. You can also prepare by adding this vegetable in a tangy tamarind sauce commonly known as Sorakaya pulusu in Telugu.  Sorakaaya cooked with mutton is much sought after dish in the Andhra cuisine. The flavors of the rich gravy combines very well with this insipid vegetable and make a great accompaniment with rotis or any flavored rice like pulao.

To prepare the Sorakaaya Vada, firstly peel the skin of the vegetable and grate it well. To this grated mixture add finely chopped onions, green chillies, fresh coriander leaves and curry leaves. Add jeera (cumin seeds), soda, salt and lastly add little rice flour and mix all the ingredients thoroughly till the mixture becomes a hard batter. Take a little dough and shape them like vada.

Heat oil in a frying pan and drop the vada and fry them till it becomes golden brown and remove it and serve hot. Tastes excellent when served with mint coriander chutney or sauce!

An amazing and fantastic yummy dish innovatively prepared with a quite tasteless and bland vegetable which nobody would have ever thought off. However without ignoring its health benefits do try this recipe out and enjoy the flavors of this exotic vada. Click over the link and get the detailed recipe at: https://www.vahrehvah.com/Sorakaaya+vada:343

Apart from using this vegetable in various culinary purposes, it is also valued for it many other properties in traditional healing. Bottle gourd is low in calories and fat yet high in dietary fiber. It has a high content of water and makes it very cooking. The cooked Bottle Gourd is cooling, calming, diuretic and easy to digest. It is also effective against constipation and other digestive disorders. It contains almost 96% moisture and is rich in calcium, phosphorous, iron, and vitamin C.