Every thing about SPAGHETTI BOLOGNESE | Vahrehvah :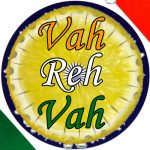 Spaghetti Bolognese is a very easy Italian dish that can be cooked at home. Bolognese is probably the most popular Italian pasta sauce. It is a rich combination of meat, vegetables, herbs and red wine simmered until tender and served with freshly cooked spaghetti.
Bolognese sauce also known as ragù alla bolognese in Italian, also known by its French name sauce bolognaise is a classic meat-based sauce for pasta originating in Bologna, Italy. Sometimes Bolognese sauce is taken to be a tomato sauce, but authentic recipes have only a small amount of tomato concentrate.
This sauce dates back to the 15th century. Traditionally tomato was added after the discovery of the New World. Spaghetti is an excellent flavorful food by itself. Although pasta is associated with Italian food, it has long been thought the Marco Polo brought this food back to Italy from his travels to China in 1295, however there are references to pasta existing in Italy prior to that date and the noodles and the noodle like food that Polo described as being Chinese is made differently from traditional spaghetti.
It's hard to say the exact history of spaghetti as the ancient Greeks and Romans did eat some sort of dough which may have been similar to spaghetti, but they cooked it on stones. The Arabs ate noodles that they boiled much like pasta and may have introduced this food to the Italians curing their conquest of Sicily and indeed some ancient Sicilian recipes include spices that were introduced by the Arabs whereas the more modern history of spaghetti has direct ties to Italy.
The climate of the country is well suited for growing the durham wheat which provides the semolina necessary for good spaghetti so no matter how it originated, you can be sure the food has been widely used throughout the area for centuries. It may well have been the Italians who originated eating spaghetti.
The tomato was introduced to the old world hundreds of years after pasta was. It didn't take long to discover that this was a match made in heaven and the first known record of a recipe that combines tomatoes and pasta was written in 1839 by the Duke of Buonvicino. Prior to this delectable combination, spaghetti was eaten dry - and probably a good thing as the fork was not invented until after pasta was! For preparing the spaghetti Bolognese, firstly fry onions in olive oil (garlic infused olive oil) and when it gets slightly brown add beef.
Fry till the beef turns its color or cook fully if you serve them to kids and also add bacons. Then add in chopped tomatoes, Italian herbs, ½ can of fruit chutney, Worcester sauce, BBQ sauce, beef stock (to give extra bit of beef flavor) and cook well. Cook the spaghetti as per the instructions and serve spaghetti with Bolognese sauce.
Optional, you can also add carrots and mushrooms for extra crunchiness. There are numerous ways of serving the spaghetti with different sauces that you desire to eat with. Do try this authentic recipe and enjoy the taste. Click on the link for detailed recipe at:
https://www.vahrehvah.com/spaghetti-bolognese-1
The people of Bologna traditionally serve their famous ragù with freshly made tagliatelle (tagliatelle alla bolognese) and their traditionally green lasagne. It should be noted that the Italians do not pair Ragù alla Bolognese with the pasta shape spaghetti. Wider noodles are thought to hold up to the heavy sauce better.
In recent decades, the dish has become very popular in Australia, Sweden, Finland, Denmark and Norway. It is called spagetti med köttfärssås, in Swedish, spagettia ja jauhelihakastiketta, in Finnish, spaghetti og kodsovs in Danish, and spaghetti og kjøttdeig in Norwegian, especially among children. A version is popular in the United Kingdom. In the United States, the term 'bolognese' is sometimes applied to a tomato-and-ground-beef sauce that bears little resemblance to the ragù served in Bologna.