Every thing about SPICY BEAN SOUP | Vahrehvah :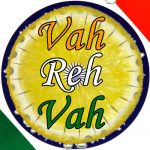 Spicy bean soup is an excellent amalgamation of baked beans, capsicum, spring onion, celery, tomato puree, cooked rice, bread pieces; slowly cooked in a vegetable broth spiced with red chilli garlic sauce and pepper.
Spicy bean soup is a comforting dish at its best served during winter days; nothing like sitting indoors, warm and cosy, curled on the couch with a hot bowl of robust, zesty hearty soup to warm you up from within. This dish is also a complete healthy and nutritious balanced meal.
Baked beans are stewed well with spicy sauces that taste really great and they are often the haricot beans which are also known as navy beans (a variety of Phaseolus vulgaris). Baked beans are commonly used with a tomato and sugar sauce eaten on toast or part of a full English breakfast in Ireland and the United Kingdom.
A canned baked bean are considered as convenience food, shortens the cooking time and can be eaten straight from the can as they are pre-cooked. They are very popular and often served with chips, waffles and other such goods. Beans that are baked are a dish by itself and these beans can be substituted with other varieties such as kidney beans, black beans, white beans, navy beans etc.
These can be cooked and made more flavourful and appealing giving many kind of variations using innovative spices to them. Baked beans could be used in many a variety of dishes. They can be mashed, mixed with spices, fresh herbs, boiled and mashed potatoes and make into wonderful cutlets and fried until golden in colour.
They can also be used for stuffing into sandwiches, pizzas, kathi roll, tacos etc. As a traditionally stuffing, they go very well in a delicious Bean burrito. Beans can also be made into curried beans which can be an accompaniment with main course.
Rajma made with kidney beans is a very popular dish from the northern part of Indian cuisine. Beans are valued mainly for their richness in protein and fibre and excellent source of nutrition especially for vegetarians. They are low in fat and do not contain cholesterol. They have nice delicate flavours, tastes delicious and gives a nice texture to the dish.
For preparing this spicy bean soup, firstly heat some butter in a sauce pot. When it starts melting, add capsicum, spring onions, celery and stir fry until they become tender.
Add baked beans, tomato and stir for a minute or two. Add tomato puree and stir further for 3-4 minutes. Now add the vegetable stock and bring this to a boil. Add rice.
Simmer for 10 to 12 minutes. Add bread pieces, sauces and season with salt and pepper. Serve hot. It's a spicy, warm, refreshing soup that's great for everyone to enjoy and simple to prepare.
Do try this recipe and feel the warmth and smoothness of flavours. Click on the below link for detailed recipe:
https://www.vahrehvah.com/spicy-bean-soup-recipe
Enjoy Cooking!