Every thing about STIR FRIED FRENCH BEANS AND CARROTS | Vahrehvah :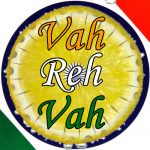 Stir fried French beans with carrots is a popular Chinese vegetarian recipe available in most of the restaurants. It is made with French beans, carrot flavored with minced garlic and light soy sauce, salt. Stir fried French beans with carrots tastes excellent by the crunchiness of the French beans and carrot tossed with garlic which makes this a very healthy and nutritious dish. This can be enjoyed eaten as a starter also.
Tender French beans tastes sweet and real good when stir fired with just a dash of salt and minced garlic! This is a simple dish and a great accompaniment with just about any other dishes that you have or on its own. This dish is a very popular Chinese recipe and release great flavors from the garlic and soy sauce, keeping the texture of the French beans and carrot intact along with its natural goodness of sweetness and color.
Stir frying is a common Chinese cooking technique in which the ingredients are cut into small bite size pieces and then continuously stirred in a wok. While stir frying it is essential to pre-heat oil in the wok to high temperature before cooking the ingredients. This would give the food quality "wok hei". The term "wok hei" is used to describe how well the flavor and "essence" of the ingredients are brought out naturally.
Stir frying, unlike steaming and simmering, keeps the texture of the food intact. Stir frying is said to be one of the most nutritious ways to cook food. The food is stirred and tossed out very quickly using wooden or metal cooking utensils. Some chefs will lift the wok to the side to let the flame light the oil or add a dash of wine spirit to give the food extra flavor.
Using this method, many dishes can be cooked extremely quickly (within a minute). For some dishes that require more time are cooked by adding a few dashes of water or stock after the stirring. Then the wok is covered with a lid. As soon as steam starts to come out from under the lid, the dish is ready. In this case, the food is stir fried on high heat for flavor and then steamed to ensure that it is fully cooked.
To make a healthier stir fry dish, add a wide variety of vegetables that are rich in nutrients like onions, tomatoes, French beans, bok choy, carrots, peas, zucchini, cauliflower, mushrooms, spinach, leeks and asparagus. All these veggies are rich in vitamins and minerals and help in contributing in various ways to promote cell growth, increase energy levels, help digestion, and strengthen immunity.
You can also try adding cabbage, broccoli and Brussels sprouts for their goodness as they have high levels of vitamin C, soluble fiber, and carotenoids. Red bell peppers are especially good in a stir-fry, adding sweetness to the dish. They are also rich in antioxidants.
For preparing this delicious Chinese vegetarian delicacy, cut peeled carrot into thin strips and slice the French beans diagonally. Heat a little cooking oil in a wok. Stir fry minced garlic until fragrant.
Add carrots and stir fry for a minute before adding the French beans. When the French beans start looking a little translucent, add the remaining ingredients.
Simmer for 3 minutes until the veggies are cooked through but remain crunchy (You may have to add a little water if the sauce has reduced excessively).
Serve hot. Stir frying is said to be a good technique in healthy cooking because it's thought to quickly cook food, and make it crispy, with a small amount of fat.
Do try this recipe and gain the nutrients from the veggies.
Click on the below link for detailed recipe:
https://www.vahrehvah.com/stir-fried-french-beans-and-carrots-1
One of the most nutritious ways to cook food is to stir-fry. It's the way in which the food is cooked that makes a stir-fry healthier than most other forms of cooking. Because the food is cooked so quickly, nutrients like vitamin C and folic acid are preserved. If you microwave or boil vegetables, these benefits will be lost.
Similarly, deep-fat frying destroys nutrients and more saturated fats remain in the food, which is bad for your long-term health. Vegetarian can add tofu which is an excellent substitute for meat as it's rich in protein and vitamin B. (Buy the extra firm variety as it stays intact after stir frying).
Adding cooked lentils, beans and pulses will also increase the protein and fiber content of the stir-fry. Green beans are most favored vegetable items in stir fries, stews, grilled salads, steamed along with carrots, cauliflower, peas, tomato etc. In Asian region, French beans are included in Sambar or made into a yummy stir fry curry combined with grated coconut, soups and vegetable pulao etc.