Every thing about BITTER GOURD CURRY | Vahrehvah :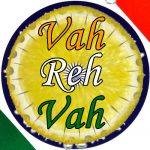 Bitter gourd curry is an exceptional dish for all those who love this vegetable and it also offers quite a lot of nutrition and medicinal benefits. Bitter gourd or bitter melon as the name says so is one of the most challenging veggie in making a tasty dish and is yet another daunting task.
This dish is excellently made with bitter gourd, ginger garlic paste, jaggery or sugar that lets out its sweetness and gets coated thoroughly with the bitter gourd which helps in lessening the bitterness of the vegetable, jeera and roasted sesame powder that gives a amazing nutty flavor to the dish.
Bitter gourd true to their name are bitter to taste hence jaggery or sugar and tamarind pulp in added to bring down the bitterness and make it a little sweet and sour but truly lip smacking bitter gourd curry. The sweet and sour combination bottle gourd curry goes excellent with hot rice or can also be eaten with roti or chappati. Bitter gourd or bitter melon is also commonly known as karela, pavakka, kakarakaya or kaipakka etc in various Indian languages. Bitter gourd is generally cooked when they are in the green color stage.
They are often used in Chinese cooking for its bitter flavor typically in stir-fries (often cooked with pork and douche), soup and also as tea. Chinese bitter melon is said to be too bitter and strong in flavor when compared to our Indian bitter gourd. Bitter gourd is a very popular throughout South Asia. It is normally prepared with potatoes in northern India and served with yoghurt on the side to offset the bitterness.
Some of the very popular bitter gourd dishes are the bitter gourd gojju (a dish popular in state of Karnataka – Karela cooked in sweet and sour gravy), Karela fry, Stuffed bitter gourd with sweet potato and Kakarakaya pulusu (this is a well known dish from the Andhra cuisine where the bitter gourd in cooked well in tamarind pulp, jaggery and spices). You can also prepare a thoran (mixed with grated coconut) or theeyal (karela cooked with roasted coconut) which is prepared often in most of homes in Kerala.
In Pakistan and Bangladesh, bitter melon is often cooked with onions, red chili powder, turmeric powder, salt, coriander powder, and a pinch of cumin seeds. Another dish in Pakistan calls for whole, unpeeled bitter melon to be boiled and then stuffed with cooked ground beef, served with hot tandoori bread, naan, chappati, or with khichri (a mixture of lentils and rice).
To prepare this delectable and delicious bitter gourd curry, firstly cut the butter gourd into long thin pieces. Apply salt and keep aside for about half an hour. Drain out the excess water from the bitter gourd. In a pan add some oil and temper with mustard seeds, jeera seeds, ginger garlic paste and fry till the raw flavors of the ginger garlic are gone. Add in the bitter gourd pieces and fry well. Add onion, salt, little jaggery to it and stir well. Close the pan with a lid and cook till the onions and bitter gourd is soft.
Finally add sesame powder mix and leave it for a minute and remove from fire. Serve hot with hot rice or roti or chappati. As the name suggests this vegetable is certainly bitter in taste but this curry is not that bitter and one should agree that the bitterness is always better and helps in good digestion and packed with good source of vitamins, minerals especially vitamin A, B1, B2, C and iron and has dietary fiber. It is also low in calories and has lot of medicinal properties.
It is said to be very useful in case of diabetic and also helps in treating blood disorders. It helps to improve the immune system and increases body's resistance against infection. So do not ignore this vegetable because of its bitter taste. Now for this simple recipe, do try this recipe and enjoy the taste of Bitter gourd curry. It tastes great with chapatti, roti and goes well as a side dish for rice. Click on the below link for detailed recipe:
https://www.vahrehvah.com/bitter-gourd-curry-1
Sesame seeds are added for their ability to add rich nutty flavor or to garnish foods. History says that as per the Hindu mythology the god Yama blessed the sesame seed and these tiny seeds are regarded throughout the East as symbols of immortality. Besides it the sesame seeds are packed with protein, iron, zinc, magnesium, calcium and phytic acid while being low in carbohydrates.
They also contain sesamin and sesamolin, substances that may help lower cholesterol levels, and are a well-known source of vitamin E plus omega-6 and monounsaturated fats. Sesame seeds are also thought to aid digestion, to stimulate blood circulation and help the nervous system. Dieticians say that a healthy and balanced diet comprise of all the six taste like sweet, sour, salty, pungent, bitter and astringent.
Overall we regularly eat foods that have sweet, sour, salty and astringent leaving out the bitter and pungent tastes. But notice the Karela has both these taste and is very healthy which should be given a thought of including it as a part of your diet as it helps to cleanse the toxins that have been accumulated and it increases appetite and stimulates digestive fire. It is also good for reduction of weight.