Every thing about TUNA PATTIES | Vahrehvah :
[caption id="attachment_5378" align="alignleft" width="150" caption="Tuna Patties"]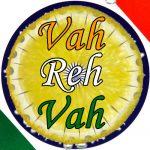 [/caption]

Tuna patties made with Tuna meat is an ideal dish for the kiddies and is also an excellent and simple recipe that you can adapt for a main meal or super party meal for children as it is good mainly for its nutrition and fantastic taste.

This dish is a great quick wholesome meat which can be enjoyed by the whole family at a low budget. These patties are exotic, tasty and stomach filling. Tuna patties taste wonderful when served with salsa or seafood sauce and a lightly dressed salad.

A patty is an American English name of a flattened usually disc shaped serving of ground meat or meat substitutes. The meat is compacted and shaped, cooked if applicable and served. Patties can be eaten as it is on its own or with little sauce or is typically served in a sandwich called a hamburger if made with ground beef. Similar shaped savory cakes are also made with vegetables. In Ireland, traditional chippers often serve batter burger (a beef-based patty dipped in batter and deep fried) or spice burger (a patty made to a proprietary recipe of meats and spices). These are served in a greaseproof paper bag and eaten with the hands.

Tuna fish patties are great for a quick and filling meal. They can be served in between the buns or as a main dish. Not only are tuna fish patties super easy to make but are also very delicious in taste. You could also use celery, bell peppers, red onions, corn, green peas, capers, grated carrots, wilted spinach, just allow your inspiration guide in creating an exceptional Tuna Patties.

You can also serve your tuna patties as into a tuna burger, or wrap them in a pita bread to turn them into an innovative and very different tuna fish sandwich. Tuna patty is a classic dish because it's just so convenient, simple, quick and delicious. Tuna patties are a great budget dinner option for the whole family with a nice crunchy exterior and soft inside. Made with very simple ingredients tastes yummy and you could also top it with a sweet chili mayo and a crisp salad to make a complete meal.

For preparing the Tuna patties, firstly take a mixing bowl and mix all the ingredients like the tuna meat, freshly chopped coriander leaves, chopped onions, ginger and garlic paste, green chilli paste, lemon juice, oil, coconut powder and salt to taste. Mix thoroughly and make them into small patties and keep aside.

Heat oil in a non stick pan or kadai and when it gets hot, shallow fry patties on both sides until they turn golden brown. Serve hot with ketchup and hot coffee.

This dish makes an exceptional tea time snack. Tuna is truly a nutrient dense food and an excellent source of proteins as well as B vitamins and omega 3. Do try this exotic snack and enjoy the subtle flavors of tuna meat with mild spices. Click on the link for detailed recipe at:

https://www.vahrehvah.com/Tuna+Patties:228

Tip: If you find your patty mixture to be soft to shape then place the mixture in the refrigerator for half an hour. This would help in holding the patty much better. Make sure you have damp hands as it makes these easier to shape the patty.

Cook the patty a little longer till they get golden brown give a better flavor and crunchiness on the exterior side of the patty. To make it healthier and nutritious do add other veggies like carrot, celery etc.

Tuna patties are one of the all time favorite snack to many and are quick and easy to prepare. It is also a good source of protein and a great way to get kids to eat tuna and vegetables. Tuna is an oily fish, and contains a high amount of Vitamin D. Tuna, like all fish, is a good low-fat source of protein. Tuna is an excellent source of the omega-3 fatty acids EPA and DHA, protein, potassium, selenium, and vitamin B12. It's a very good source of niacin and phosphorus.