Every thing about BEAN BURRITO | Vahrehvah :
[caption id="attachment_5524" align="alignleft" width="150" caption="Bean Burrito"]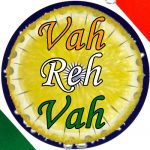 [/caption]

Bean Burrito is warm soft tortilla wrapped around with hearty haricot beans, flavored with garlic, grated cheddar cheese, tangy pasta sauce and Tabasco sauce and diced onions.

Bean burrito is an excellent healthy and nutritious food. Traditionally a burrito or taco de harina is a type of Mexican food which consists of a wheat flour or maida flour tortilla wrapped or folded around a filling. The flour tortilla is usually lightly grilled or steamed, to soften it and make it more pliable.

In Mexico, a classic burrito is filled with refried beans or meat or sometimes the only fillings. Filling generally include a combination of ingredients such as Mexican rice, beans, lettuce, salsa, meat, avocado, cheese and sour cream and the size varied with some burritos considerable larger than their Mexican counterparts. In this bean burrito recipe, we are using healthy and nutritious haricot beans.

Haricot beans are small, oval, plump and creamy-white with a mild flavor and smooth with a buttery texture. They are also generally known as navy beans and are the classic ingredient in Boston baked beans. Haricot beans are widely used in the cooking of countries such as France, Spain, Portugal and South America. Having a little flavor of their own, they absorb other aromas and flavors easily, which makes them popular beans to use in bean salads, vegetable soups, and slow-cooked dishes such as cassoulet or bean purées. Generally the haricot beans are a staple in baked bean dishes along with soups and chilis.

Breakfast burrito is an excellent variety of American breakfast consists of several breakfast items wrapped inside the flour tortilla. This style was invented and popularized in several regional American cuisines most notably the New Mexican cuisine, southwestern cuisine and Tex-Mex. The southwestern breakfast burrito includes scrambled eggs, potatoes, onions, chorizo, guisado or bacons. You can have a variety of fillings of your choice and creativity.

For preparing this delicious and yummy bean burrito, firstly wash and pressure cook the haricot beans with onions and garlic. Mash all of them together well and add salt to taste. Take a tortilla and spread the mashed bean paste evenly on one side of the tortilla. Top with a spoonful of pasta sauce. Sprinkle onions and grated cheddar cheese.

Roll the tortilla nicely from the other side and heat it in the microwave for a minute. Serve hot. You can also sprinkle some Tabasco sauce while eating for those who like their burrito to be spicy. Tabasco sauce is an excellent spicy hot sauce made from Tabasco peppers, vinegar and salt which has a perfect shade or bright red.

Bean burritos are exotic and delectable complete meal which is filled with amazing sweet, spicy and tangy flavors. Even though the flavor of haricot beans is relatively bland, the beans are rich in protein, folate, iron, thiamine and magnesium which make an excellent addition to a healthy diet. Vegetarians in particular use haricot beans extensively, and they can supplement and enrich an assortment of dishes.

Do try these fantastic bean burritos and enjoy the delectable taste and flavors. Kids would surely love eating the bean burritos as they look colorful, full of flavors and trendy. Click on the link for the detailed recipe:

https://www.vahrehvah.com/Bean+Burrito:192

Remember while selecting haricot beans in the market, avoid beans which are discolored, as they may have been poorly handled while they dried. When you are ready to use the beans, first rinse them and pick through the rinsed beans to remove small stones and organic material which may have been packaged with them. The beans will cook more quickly and be easier to digest if they are soaked first. Soaking helps to soften the outer skin of the bean, allowing the beans to absorb more water and break down as they cook.