Every thing about BEAN SPROUTS | Vahrehvah :
[caption id="attachment_5521" align="alignleft" width="150" caption="Bean Sprouts"]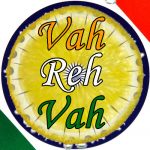 [/caption]

Bean sprouts is popular Chinese dish made with sprouted beans, corn flour, ginger, soya sauce, spring onion, salt and spiced with pepper. This is a very simple yet delicious recipe full of vitamins, minerals and proteins.

Bean sprouts are one of the very useful and versatile ingredients in Chinese cooking and is included in a lot of recipes. They are specially added in various dishes like the soups, salads and noodles. Bean sprouts make an excellent side dish and can be served any time. Sprouts are a tremendous source of (plant) digestive enzymes as enzymes act as biological catalysts needed for the complete digestion of protein, carbohydrates & fats.

Bean or Mung bean sprouts are an important ingredient are generally stir-fried as Chinese vegetable accompaniment to a meal usually adding ingredients such as garlic, ginger, spring onion or pieces of salted dried fish to add flavor. Uncooked bean sprouts are used in filling for Vietnamese spring rolls as well as a garnish for pho. Bean sprouts are very popular throughout Asian countries.

Mung bean sprouts are germinated by leaving them water with four hours of daytime light and spending the rest of the day in the dark. They are grown under artificial light for four hours over the period of a week. They are generally called bean sprouts and are also known as mung biija in Sinhala in Sri Lanka, yacai (sprout vegetable) or yinya (silver sprouts) in Chinese, moyashi in Japanese, thua-ngok in Thai etc.

In Korea, slightly cooked mung bean sprouts, called sukjunamul are often served as a side dish. They are blanched (placed into boiling water for less than a minute), immediately cooled in cold water, and mixed with sesame oil, garlic, salt, and often other ingredients. In the Philippines, mung bean sprouts are made into lumpia rolls called lumpiang togue. Bean sprouts have an amazing crunchy texture and sweet taste that adds a fantastic flavor to many Chinese dishes. Mung bean sprouts are the major bean sprouts in most Asian countries. In China and Korea, soybean sprouts, called kongnamul are more widely used in a variety of dishes.

For preparing this delicious, healthy and nutritious bean sprouts, firstly boil the sprouts so that they are done but not soggy too. Drain the water and spread on a plate. Mix the corn flour in ½ cup water without lumps and keep aside.

Heat little oil in pan or kadai, add finely chopped ginger and fry for a minute. Add the remaining water (about a cup) and bring to a boil. Add the corn flour mixture to this and stir continuously till it comes back to boil. Add soya sauce, salt and pepper to taste. Pour the thick gravy onto the bean sprouts and sprinkle some chopped spring onion on top and mix. Serve hot with steamed rice and fried rice.

Bean sprouts are traditionally eaten mainly for its health and nutritional benefits. They have both the texture and taste is excellent crunchiness with a delicate hint of sweetness. It is said that stir-frying bean sprouts releases a protein that isn't available when eaten raw however to maintain their crisp texture, they shouldn't be stir-fried longer.

Hence do prepare this simple bean sprout dish and enjoy its taste and flavors. Click on the link for detailed recipe:

https://www.vahrehvah.com/Bean+Sprouts:161

The Chinese have been growing mung bean sprouts (nga choy or nga choi) for approximately 3,000 years.  According to Chinese medicine bean sprouts are considered to be cooling food. Not only are bean sprouts high in protein, vitamin C and Folacin, but they are a dieter's dream. Today China and India are the main producers of mung beans. When purchasing mung bean sprouts, look for plumper ones that are not stringy or discolored.  If not using them immediately, place in a plastic bag with a few drops of water, seal and keep in the refrigerator.  Stored in this manner, they will last for one or two days.

Bean sprouts can be eaten in many ways by adding to tossed salads, coleslaw, make a delicious wrap with other vegetables etc or eat them fresh and uncooked in a sprout salad. They should be pert, slightly crisp to the bite, and rife with sweet and savory flavors. Raw bean sprouts are beautifully fresh, crunchy, sweet and just as appealing on the palate

Bean sprouts in particular are known to be high in nutritional value, easy to digest and low in calories. In Vietnam they are used raw as a main ingredient in spring rolls, which have a fresher flavor and crunchier texture than cooked Chinese spring rolls. Bean sprouts are used widely in Korean food, often as a banchan, or side dish. Sometimes they are pickled like cabbage as a variety of kimchi, but they are also partially cooked in boiling water, flavored with sesame oil, soy sauce, pepper and garlic and made into an appetizer called sukju-namul.