Every thing about MOONG DAL LADDU | Vahrehvah :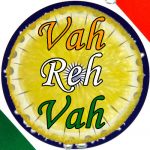 Moong dal laddu is one of the popular Indian sweet from the various other ladoo recipes. Moong dal laddu is commonly called as pesara sunni undalu in Telugu. This is usually prepared during festive seasons.
Laddu or Ladoo is a round ball shaped sweet popular in South Asian countries including India, Pakistan, Nepal and Bangladesh. Laddu is generally made with flour (any flour such as moong dal, urad dal, Bengal gram, wheat etc) and sugar with other ingredients that vary from recipe to recipe.
Laddu is often served at festive or religious occasions. Yellow split moong dal laddu taste great ranking exceptionally high along with other laddu recipes. The key in making this delectable laddu lies in toasting the dal perfect.
Toast the dal until your kitchen is redolent with the fragrance of moong dal and your family starts hanging around your in temptation. Generally a variety of ladoos are made few days before any festival or event. Some ladoos can be stored for more than 15 days and still tastes great and fresh.
Moong dal laddu is very nutritious, simple and easy to make. The basic recipe is that the moong dal is fried nicely and then grinded and made into round balls adding little ghee and dry fruits. Ghee is one of the vital ingredients that binds the flour well and shapes into a round ball.
The popularity of laddu is due to its ease of preparation. Variations in the preparation of laddu result in a spectrum of tastes. Moong beans are light yellow in color. These are mung beans that have been skinned and split so that they're flat, yellow and cooks quick.
They are easy to digest. In several Asian countries, de-hulled mung beans and mung bean paste are made into ice creams or frozen ice pops and are very popular dessert items. It is basically the halved version of the whole moong bean which is skinned and split.
They are golden in color and have a mild taste. In Ayurveda, split moong dal is usually recommended for children, elderly people and convalescents as it is easily digested. The combination of rice plus split yellow moong dal is considered an ideal and healthy food.
It is commonly known as Khichdi in India. Ladoo is one of the speciality Indian delicacies that is commonly prepared during weddings, festivals, and religious poojas. It is also offered as Prasad to the Almightly especially found in the famous Lord Balaji Temple at Tirupati.
There are a variety of ladoos that one can prepare such as Besan ladoo (made with gram flour, sugar and ghee), Sunundallu/ Urad dal ladoo (made with urad dal flour, ghee and sugar), Coconut ladoo (made with coconut and sugar), Suji or Rava ladoo (made with semolina, sugar, ghee and milk), Wheat ladoo and Puffed rice ladoo and many more recipes which you can find here.
To prepare this yummy and mouth watering Moong dal laddu, firstly fry the moong dal in a thick bottomed wok or kadhai until golden brown or until you get a nice aroma or fragrance from the dal. Remove and allow it to cool. Grind sugar to very fine powder and also grind moong dal to very fine powder. Mix both sugar and moong dal powder well. Heat little ghe and add little by little to this mixture, mix well and make small round balls.
The moong dal laddu is ready to be served. Tip: Do not add ghee all at a time. You can also add cardamom powder that enhances the taste of the laddu. Do add fried cashews to give a yummy nutty flavor. Lentils like moong dal are low in fat and high in protein and fiber, but they have the added advantage of cooking quickly. Lentils have a mild, often earthy flavor, and they're best if cooked with assertive flavorings.
To try this appetizing and mouth watering Indian sweet, do click on the below link for detailed recipe:
https://www.vahrehvah.com/moong-dal-laddu-1