Every thing about DAL PURIS | Vahrehvah :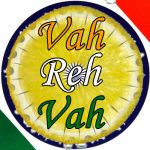 Dal puri is common dish prepared in Rajasthan, Bihar, Bengal and parts of the Carribean and Mauritius, introduced to the local cuisine by Bihari immigrants. Dal puris are delicious, nutritious, soft and flaky. Dal puri is generally served with pickle, chutney or yoghurt. Dal puris is also served during the festival of Navratri culminates in Navami.
Generally on this day, kanya pooja is performed where nine young girls representing the nine forms of Goddess Durga are worshipped. Their feet are washed as a mark of respect for the Goddess and then they are offered food that includes poori (either plain puri or dal puri), channa and halwa. Dal puri is something between a puri and a kachori.
Dal puris are spicy fried bread made with urad dal and spiced with garam masala; stuffed in the whole wheat dough and rolled into a puri. They are a popular roadside snack in Rajasthan. Dal puri also tastes extremely well with potato curry, date and tamarind sauce or yoghurt. This is an excellent breakfast dish or can be eaten at any meal. The dal puri is stomach filling, healthy and nutritious.
Urad dal or black gram has a black skin while the inside is creamy white. This white lentil is rich in protein and iron content which is good for improving the hemoglobin count. Urad dal is great for vegan and low fat diets. Black gram is one of the most valued pulses in India. It is widely used in various culinary preparations like curries and papad. Black gram is also used extensively in south India for preparing Idli and dosa.
Whole wheat flour is another vital ingredient in making of puris. The whole wheat flour has a sweet, nutty flavor made from the wheat kernels. The wheat flour is a good source of fiber, protein, minerals, vitamin B and vitamin E. Wheat is a staple food in north India and extensively used for preparing various Indian flat breads that includes roti, chapatti, paratha, naan etc.
Now days, wheat flour is widely used all over India as it has more health benefits than the white flour (maida). The fiber present in the flour helps to keep the gastrointestinal tract functioning normally and help prevent more serious problems such as colon cancer, and hemorrhoids. Whole wheat flour may also reduce the risk for diabetes and coronary artery disease. It also contains healthy phytochemicals, including antioxidants, which may help ward off cancer.
For preparing this scrumptious dal puris, firstly soak urad dal (black gram) in water for 20 minutes. Grind coarsely the soaked dal, cumin seeds, dry red chilies and garam masala together. Add little salt and mix well. Sauté the ground masala in little oil until the flavors comes out.
Make small balls and keep them aside. Sieve floor and rub in some fat. Add little salt and water, prepare soft dough and set aside for half an hour. Knead well. Divide into even sized balls and press the centre of each and put in the prepared gram mixture ball and close it well.
Flatten and roll out into rounds of 10 cms. Diameter. Deep fry in hot oil on a slow fire until it gets brown and then remove. The dal puris are ready. Do try this simple and fast to cook recipe. Kids will love to eat which would also give them the required energy, minerals and nutrients.
Click on the below link for detailed recipe: https://www.vahrehvah.com/dal-puris-recipe