Every thing about UNDHIYU | Vahrehvah :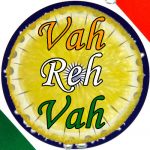 Undhiyu is a popular Gujarati vegetarian curry generally served as a main course dish consisting of a variety of vegetables cooked with fresh herbs, spices, ginger and garlic, having a sweet and spicy flavor to taste. Traditionally the key element is the preparation method of this dish which is cooked on low heat for a longer time to impart most of the flavors in the dish. Originally it is said that all the ingredients of this dish were placed in an earthen pot when was sealed and then buried upside down in the ground and fired from above.
'Undhu' in Gujarati language means upside down and hence the name of the dish 'Undhiyu'. However, now a days this dish is generally cooked in a pressure cooker on a stove top. Undhiyu can also be considered as a Gujarati mixed vegetable casserole which is a popular regional speciality dish.
This is a seasonal dish consisting of the vegetables that are generally available on the South Gujarat coast line during the winter season which includes green beans, raw banana, muthia and purple yam. All these are cooked in a spicy curry that sometimes includes coconut too.
This dish is usually prepared during the winters because a particular ingredient Ratallu (purple yam) is available only during this time of the year. Surti undhiyu is a variant that is served with puri at weddings and banquets. This dish is again a mixed vegetable casserole, made with red lentils and seasoned with spices, grated coconut, and palm sugar in a mild sauce. It is garnished with chopped peanuts and toasted grated coconut, and served with rice. Traditionally Undhiyu is served with puri and shrikhand in most Gujarati houses during winter season.
To prepare this unique, delicious and appetizing Gujarati speciality, Undhiyu, firstly we need to make the Undhiyu paste. In a blender, blend ¾ cup oil, few freshly chopped coriander leaves, ginger piece, garlic pieces, green pepper, green chilies, black pepper, cloves, cinnamon powder, and salt to taste. Blend all the ingredients together to make a fine paste and keep aside. Dice sweet potato (yam) and potatoes into 1 inch equal sized pieces. Slic the baby eggplant with two cuts at right angles from tip to about ½ inch above base, so it can be stuffed.
Separate the florets of small cauliflower into 1 inch floret size. Optionally cut a raw banana into 8 pieces each. First add the baby eggplants with the cuts into the paste (masala mixture) and mix them thoroughly so that the mixture is absorbed into the slits. Then, mix above chopped vegetables with the paste adding about 2 tsp salt and 2 tsp garam masala. Add to the paste the hyacinth bean pods and the raw pigeon peas. Pour the mixture into the pressure cooker on low flame.
To Cook the main mixture, turn on the pressure cooker with the above mixture in it at high setting for 2 hours. This will cook the undhiyu mixture at lower heat than a stove or oven, but will make the vegetables well cooked and tender. If required, continue cooking for another 1 hour on low setting after the first 2 hours of cooking.
To check whether you need to go for the additional hour, open the lid of the cooker after 2 hours and push a plastic knife into a potato or yam piece. If it goes through without resistance, then it is fully cooked. If not, cook for additional hour on low flame.
To prepare the Muthiyas, mix a cup of chick pea flour, pinch of salt, some red chilli powder, some freshly cut methi leaves, and little water in a large bowl. Knead all the ingredients together to form smooth dough. The dough should not be very smooth and should be a little tough. Make ½ inch balls from all the dough and keep aside. In a frying pan, heat some oil over medium to high flame and then once the oil gets hot, drop the balls into the oil and fry until they become crisp and golden brown.
Take them out and put them in a paper kitchen towel to absorb excess oil. Finally, once the Undhiyu mixture is cooked, turn its setting to low heat and add the fried muthias and keep covered for about 15 minutes. Now the Undhiyu is ready to serve. Serve hot with puri and shrikhand.
This is an amazing dish from Surat, Gujarat state. This dish looks very similar to the popular dish of Kerala and Tamil Nadu namely Avial which is also make combined with a variety of vegetables, spices, herbs and coconut. To try this recipe, do click on the below link for detailed recipe:
https://www.vahrehvah.com/undhiyun-1
You can also serve this dish with hot rotis, chapattis or rice. Vegetables like snake gourd, bottle gourd, ivy gourd can also be used.