Every thing about FRENCH MACARONS | Vahrehvah :
[caption id="attachment_5568" align="alignleft" width="150" caption="French Macarons"]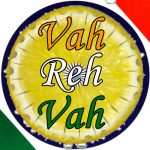 [/caption]

Macaron is a popular sweet confectionery made with egg whites, icing sugar, granulated sugar, almond powder or ground almond and food coloring. Its name is derived from an Italian word maccarone or maccherone. This word is itself derived from ammaccare, meaning crush or beat, used here in reference to the almond paste which is the principal ingredient. It is meringue-based dish.

Generally the macaron is commonly filled with butter-cream or jam filling sandwiched between two cookies. A meringue is a type of dessert made from whipped egg whites and sugar. They are often flavored with vanilla and a small amount of almond or coconut extract. They are light, airy and sweet. This sweet confectionery is characterized by its smooth, domed top, ruffled circumference (referred to as the "foot"), and flat base. It is mildly moist and easily melts in the mouth.

Macarons are available in a wide variety of flavors that range from the traditional raspberry, chocolate to the new truffle, green matcha tea. The fillings consist of jam, ganache or butter-cream. Since the English word macaroon can also refer to the coconut macaroon, many have adopted the French spelling of macaron to distinguish the two items in the English language. However, this has caused confusion over the correct spelling of the cookie/biscuit. Some recipes exclude the use of macaroon to refer to this French confection while others think that they are synonyms.

Predominantly it is a French confection and has been in much debate about its origin. Larousse Gastronomique cites the macaron as being created in 1791 in a convent near Cormery. Some have traced its French debut back to the arrival of Catherine de' Medici's Italian pastry chefs whom she brought with her in 1533 upon marrying Henry II of France.

In the 1830s, macarons were served two-by-two with the addition of jams, liqueurs, and spices. The macaron as it is known today was called the "Gerbet" or the "Paris macaron" and is the creation of Pierre Desfontaines of the French pâtisserie Ladurée, composed of two almond meringue discs filled with a layer of butter-cream, jam, or ganache filling.

For preparing this special French macarons, firstly we need to prepare the almond batter. Mix almond powder with icing sugar in a bowl. Combine with a spatula and then add to a blender and pulse for a few times until evenly combined (Do not over blend as almonds will clump). Sieve the mixture back into bowl to get rid of clumps. Add 55g fresh egg whites and any food coloring powder. Combine with spatula until you get a nice, even thick batter.

Next step is to prepare the Italian Meringue. Put 40ml water and 150g granulated sugar in a small saucepan and stir just enough to combine. Turn up the heat to medium-high flame and do not stir anymore. Bring to a simmer and continue cooking for 3-4 minutes. In the meantime, whisk the 55g old egg whites with a hand mixer till you get soft peaks. When the syrup reaches a temperature of 118 degree Celsius, take the pan off the heat and slowly drizzle the sugar syrup into the egg whites; as you keep the hand mixer mixing at low speed. Once all the syrup has been added, Increase to high speed and whisk for a few minutes until you get beautiful glossy peaks.

For the final step, add 1/3 of the Meringue to the almond mixture and mix well until well combined. Make sure your spatula scrapes the bottoms of the bowl. Add the next 1/3, and mix lightly, not too much until just combined. Add the final 1/3 and fold very gently. Do not overmix. Make sure your batter looks like flowing magma by the end. (i.e. a peak should fully collapse in 30 s). Line a baking tray with 2 sheets of baking paper. Pipe the macaron mixture into 3-4cm circles spaced at least 2cm apart. Let this piped batter rest for about 1-2 hours. Then bake at 150 degree Celsius for 15-16 minutes. The result is a smooth hamburger bun shaped cookie that is very delicious.

Combine 2 macaron cookies and fill it with anything in between (Raspberry Jam, Chocolate ganache, even sweet chutney if you are crazy!)

Remember that this is a difficult recipe to master and may take 3-4 tries to get it right. The incredible taste is definitely worth the effort. Once you get it right you will be hailed as a master chef! Hence keeping trying and trying and you will surely get it right. Click on the below link for detailed recipe of ingredients:

https://www.vahrehvah.com/French+Macarons:6925

In Paris, the French pâtisserie Laduree is reputed for making quality macarons in traditional and new flavors. Other reputed French pâtisseries making macarons include Pierre Hermé and Fauchon. In France and Austria, McDonald's sells macarons. Macarons are popular confection known as "makaron" in Japan. There is also a version of the same name which substitutes peanut flour for almond and is flavored in wagashi style, widely available in Japan.