Every thing about CANNELLINI VEGETABLE RICE | Vahrehvah :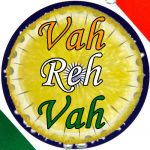 Cannellini Vegetable Rice is highly nutritious and healthy Italian vegetable rice dish made by rice cooked with white bean, corn, herbs, salt, and pepper. This dish is a filling and wholesome perfect main dish for a nice chilly fall and winter evenings. Ideally served with some fresh garden salad and homemade bread for a well-rounded meal!
The Cannellini vegetable rice is easy and very economical to prepare. The combination of rice with beans and Italian stewed tomatoes is truly wonderful and makes a tasty and affordable family meal. Generally many of us may sound rice with beans boring, but however with a wide variety of beans available such as black beans, lentils, red kidney beans, lima beans and pinto beans, made with any type of bean offers a simple meal that delicious, appetizing, low in fat, high in fibre and protein, having zero cholesterol.
In northern India especially in the state of Punjab and Haryana, Rajma Chawal is a very popular, healthy, nutritious and delicious rice base dish prepared with beautiful aromatic rice (basmati rice) cooked with rajma (red kidney beans) and spices. The dish is usually topped with some yummy desi ghee. Beans make a simple meal but very healthy, a super food and a great substitute for meat.
Beans are available in various forms, canned and dried. The canned version is the more convenient alternative, but it has up to 20 times the amount of sodium as dried beans and is more expensive. Dried beans generally require some prior preparation work (i.e. soaking and cooking) in order to be edible, but are healthier and cheaper than the canned variety.
Moreover dried beans can be cooked in bulb and stored in freezer for future use, making them more convenient. Cannellini is a popular variety in Central and Southern Italy which is closely related to the kidney beans. The dried beans or white beans are large white in colour with a firm texture and skin having a nut like flavour.
This bean is very popular in Italy especially Tuscany and this beans are the reason Tuscans are referred to as 'bean eaters'. The cooked beans have mild flavours and blends well with other spices and herbs. As such they share the common bean's many health benefits: low in fat, high in protein, high in fibre, minerals, B vitamins etc. Cannellini beans are very popular in many types of Italian cuisine.
A staple of minestrones, fagioli's, and salads, dried cannelleni beans make a gourmet addition to any pantry. (Cannellini beans are more easily harvested when dry, so fresh cannellini are rare.) Their low cost, long shelf life and gastronomic versatility make dried cannelleni beans indispensable in any gourmet kitchen. These gourmet beans double in size when soaked, so a few beans go a long way in a dish.
The beans only need to be boiled for 10 minutes to remove the toxins, but boiling is the key. Whenever you think for preparing rice and beans (dried), always soak the dried beans overnight and then boil them in the cooker. Before cooking, cannellini beans must be thoroughly rinsed. When cooked, the cannellini bean is fluffy and creamy. They are typically known for their smooth texture and nutty flavour.
In many parts of Italy, the beans are a popular accompaniment to tuna and pasta dishes containing poultry. In the United States, vegetarians often utilize the hearty beans as a fish or chicken substitute. They can be found throughout America and Britain in minestrone soups and various bean salads. Rice in India is the staple food and is cooked in enormous ways.
They can prepared into a variety of rice recipes like Biryanis (adding meats (Mutton Biryani), seafood (Shrimp or Prawn Biryani or vegetables), Pulaos (Zafrani Pulao, Shahi Pulao, Zarda Pulao, Peas Pulao), Fried Rice (Chicken fried rice, Jeera fried rice, Egg fried rice, Spicy Pineapple fried rice).
Rice is an extremely versatile ingredient and no matter what you desire like coconut (coconut rice), raw mango (mango rice), tamarind pulp and spices (pulihora), lime juice (lime rice) etc can be added to make unique, traditional and delicious dishes. To prepare this traditional Italian Cannellini Vegetable Rice, firstly heat oil in large non-stick skillet over medium heat.
Add chopped onions and bell peppers and cook stirring on and off. Cook until the onions are soft and translucent, about 3-4 minutes. Stir in rice, add water and bring to a boil. Reduce heat, cover and simmer for 20 minutes or until the rice is cooked. Pour stewed tomatoes into blender and process until pureed. Add this puree to the rice along with the beans, corn, herbs, salt and pepper and bring to a boil.
Reduce heat, cover and simmer for 10 minutes. The Cannellini vegetable rice is ready to be served. Ultimately Rice and beans make a nutritious family dinner, and makes the finest, lightest and fluffiest with full of flavours. It also is a great addition to a pot luck dinner!
Best of all, there are myriad ways to prepare these two staple foods. To enjoy learn making this scrumptious rice and beans recipe, click on the link below for detailed recipe:
https://www.vahrehvah.com/cannellini-vegetable-rice-recipe
Tip: Adding salt to the cooking water can toughen some beans, with their already firm texture and skin you might want to go easy on the salt, or leave it out entirely. Enjoy Cooking!