Every thing about GLACE CHERRY | Vahrehvah :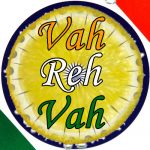 Cherries are usually used as garnish to decorate a cocktail before it is served or used in desserts and cakes. Glace cherries are stoned maraschino cherries that are candied in sugary syrup. A maraschino cherry is a cherry that has been macerated in flavored sugar syrup, and then dyed.
Red maraschino cherries are usually almond flavored, while green are mint flavored. It is a cherry that is preserved, sweetened cherry typically made from light colored sweet cherries such as the Royal Ann, Rainier or gold varieties. The cherries are first preserved in a brine solution (usually sulfur dioxide) or alcohol and then soaked in a suspension of food coloring, sugar syrup, artificial and natural flavors and other components.
Further steps along this process produces a glace and crystallized cherry; after soaking, the cherries are drained and then soaked in glucose and air-dried, producing glace cherries; a further stage involves another soaking in glucose which coats them with sugar, creating crystallized cherries. These are packed in plastic container or polythene packs and are generally used in making of cakes, garnish ice creams, sundaes etc.
Maraschino or glace cherries are an ingredient in many cocktails. As a garnish, they often are used to decorate baked ham, cakes, pastry, parfaits, milkshakes, ice cream sundaes, and ice cream sodas. They are also used as an accompaniment to sweet paan. They are also sometimes put in Coca-Colas to make an old-fashioned or homemade "Cherry Coke."
The name maraschino refers to the marasca cherry of Croatian origin and the maraschino liqueur made from it, in which maraschino cherries were crushed and sweetened. Whole cherries preserved in this liqueur were known as "maraschino cherries". They were, at first, produced for and consumed as a delicacy by royalty and the wealthy.
Initially in the late 19th century, the cherries were first introduced in the United States where they were served in fine bars and restaurants. During Prohibition in the United States as of 1920, the decreasingly popular alcoholic variety was illegal as well. Ernest H. Wiegand, a professor of horticulture at Oregon State University, developed the modern method of manufacturing maraschino cherries using a brine solution rather than alcohol.
Accordingly, most modern maraschino cherries have only a historical connection with maraschino liqueur. It is said that when Wiegand began his research, sodium metabisulfite was being used to preserve maraschino cherries. Some accounts indicate that this preservation method was being used long before Prohibition.
Some manufacturers used maraschino or imitation liqueurs to flavor the cherries, but newspaper stories from the early part of the century suggest that many manufacturers stopped using alcohol before Prohibition. After Prohibition was repealed in 1933 the Food and Drug Administration revisited federal policy toward canned cherries.
It held a hearing in April 1939 to establish a new standard of identity. Since 1940, "maraschino cherries" have been defined as "cherries which have been dyed red, impregnated with sugar and packed in sugar syrup flavored with oil of bitter almonds or a similar flavor". Originally maraschino cherries were marasca cherries (originated in Croatia) preserved in Italy's maraschino liqueurs, which is distilled from the same cherry.
Over the years the cherries caught the attentions of mostly aristocratic Europeans as a tasty little treat. The cherries made their way to America and around Prohibition a controversy arose; with the ban of alcohol, so went these liquor-soaked cherries.
This ground breaking technique led to today's techniques and notoriety of Oregon as a leader in advances of the "cherry," including the blue, green, and other colored maraschinos. In recent days, the modern maraschino cherry is soaked in a salt brine to remove its natural color and flavoring and then pitted and soaked in a sweetener for around a month.
The final step is dipping them in artificial coloring that gives the modern maraschino its overly brilliant red color (or any other color desired). Maraschino cherries are one of the most popular garnishes for cocktails and desserts and they are easy to add to the drink as it adds that little red ball finishing touch with a splash of class, no matter the flavor.
The modern maraschino, due to its artificial sweeteners and coloring agents, are more candy than cherry and, while they do not add much flavor to a drink, drinkers often enjoy the sweet treat at the end of their cocktail. The maraschino cherry is the fiery red, extra sweet cherry you find on top on your banana splits and sundaes. Normally the maraschino cherry doesn't grow on trees like that.
It starts out as one of the light colored sweet tasting cherries like the Royal Ann or Rainer. Right after picking they are put in a brine solution with a little sulfur dioxide to firm them up and after that they are placed in as solution of sugar syrup with some common red food dye for their bright red coloring. Most cherry lovers have certain cherries they love to eat fresh we they are in season or cook with.
However, there are many different types of cherries that you may be interested in knowing something about. Cherries are one of the most delicious and exotic fruits. Fresh cherries could be sour or sweet and they make a great healthy snack or baking ingredient.
Cherries are a great source of fiber, potassium, antioxidants, and vitamin C, but it also contains no fat or cholesterol, and it tastes delicious. Also, if you have insomnia, cherries are a great pre-bedtime snack; they contain melatonin, which can be used as a sleep aid. Furthermore, they also contain both anthocyanin and bioflavonoids, which have anti-inflammatory and pain-relieving qualities.
Cherries health benefits are widely recognized. The two most common types of sour cherries are Montmorency and Morello cherries. Sour cherries are less pleasing to eat as raw fruit but are typically used for baking purposes. For example, the Montmorency cherries are being commonly used as pie filling. However cherries are a great way to satisfy your cravings in a healthy way.
You will be happy to find that cherries are not only great to taste but are one of the healthiest fruits you can eat. All types of cherries have these cherry health benefits but the darker varieties have the largest concentration of healthy nutrients. The maraschino cherry is a not a type or variety of cherries.
They are actually sweet cherries that are first brined and then dyed a bright red or green color. The red maraschino cherries are typically soaked in a sweet syrup substance. Green maraschino cherries are typical soaked in a peppermint substance. The Rainer Cherry is popular for producing maraschino cherries.