Every thing about MINT CILANTRO PULAV | Vahrehvah :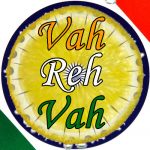 Mint Cilantro Pulav is excellent rice based wholesome meal made with the popular wonder herbs of Indian cuisine, pudina (mint) and kothmir (cilantro or coriander) combined and cooked with aromatic basmati rice. This is extremely a light, aromatic and immensely flavourful rice dish that calls for just a handful of ingredients. The mint and cilantro flavour is subtly infused in the rice without being overpowering.
The rice is wonderfully tinted with a natural light green colour shade, smelling of warmth and shine; this dish makes for an endearing meal to serve your family and friends. Mint and Cilantro are two versatile herbs that are used in various cuisines for flavouring the dish.
They are added to salads, soups, gravies and beverages etc. There are also used for garnishing various recipes and fresh juices. Mint is refreshing and used for garnishing various summer coolants for its stimulating fragrance and taste.
Gingered Mint Lemonade is an incredible summer drink to quench your thirst. The flavour and aroma of mint is revitalizing and lifts up the value of the dish with its aroma and the sweet and pungent cilantro leaves adds flavour to the dish. Apart from bracing its flavours, these herbs are also cherished for its health and medicinal uses. Mint is one of the easiest herbs to grow and grows quickly which needs minimal sun, water and fertilizers compared to other herbs.
Mint is often used in flavouring tea, ice cream, candy, gum and toothpaste. Mint is often used raw, and the leaves are usually chopped or pounded to release the oil which produces the minty flavour. Mint is a common ingredient in European, Middle Eastern or African foods, and is also used in drinks, cocktails, and desserts. Mint is known to have originated in Asia and the Mediterranean region.
In the Middle East mint tea is still served to guests on their arrival, whilst in ancient Greece, the leaves of mint were rubbed onto the dining table, which was a sign of their warm greeting. Mint was also often used as an air freshener and was placed in the rooms of houses, synagogues and temples to clear and freshens the air and gets rid of the unpleasant odours from the room.
The Greeks and the Romans used mint as a perfume and a bath scent, as well as using it in medicine and in cooking. South Asian rice dish (in Afghanistan, Bangladesh, Nepal, Pakistan, India, and Iran) is also known as Pilaf. There are a variety of pulaos that you can make with slight variations that includes dishes like Zafrani Pulao, Vegetable Pulao, Zarda Pulao, Pea Pulao, Prawn Pulao, Yakhni Pulao, Kashmiri Pulao and many more in the list.
To prepare this aromatic Mint Cilantro Pulav, firstly make a fine paste of mint leaves, cilantro green chillies (add half lime optional) and keep aside. Take a pan and add ghee (clarified butter) and once it is heated, add ginger garlic paste and once it turns brown and flavourful, add whole garam masala, cumin seeds.
Immediately add cut vegetables such as potatoes, peas, beans and carrots and fry for about 5 minutes. Now add roasted cashew nuts followed by cilantro/ mint/ green chillies paste and cook for another 5 minutes. Add basmati rice and salt and cook on medium/low flame till the rice is completely cooked by covering with a lid stirring occasionally.
The pulav should be ready within 20 minutes. The Mint Cilantro Pulav is a quick and simple meal that can be served with some papad or potato chips or a delicious raita. You can also make this a rich meal during parties serving with delectable chicken or potato gravies.
A perfect party dish and also ideal for lunch boxes or picnics! Mint is a very valuable herb as it contains a number of vitamins and minerals which are vital to maintain a healthy body. Mint is rich in Vitamins A and C and also contains smaller amounts of Vitamin B2.
Vitamin C is an important antioxidant and may help to decrease the risk of certain cancers such as colon and rectal cancer. It also contains a wide range of essential minerals such as manganese, copper, iron, potassium and calcium.