Every thing about LAU CHINGRI | Vahrehvah :
[caption id="attachment_5078" align="alignleft" width="150" caption="Lau Chingri"]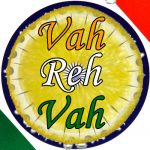 [/caption]

Lau Chingri is a traditional hot favorite dish in East Bengal. It's an excellent recipe made with the delicate taste of bottle gourd and spicy small shrimps cooked with spices. Lau in Bengali means white pumpkin and Chingri means a variety of small shrimps.

Lau Chingri or Lau Ghanto added with small prawns and bottle gourd in a semi gravy dish is a well adored dish in the state of Kolkata as it unveils the delicate taste of bottle gourd and then magnificently enhances the flavor and taste with small prawns. Lau Chingri tastes excellent with steamed rice. It can also be eaten with hot rotis or chapattis. Lau Chingri is a popular delicacy especially cooked in traditional way and a well known Durga Puja dish.

Lau Chingri is a common food dish for both at rural and urban Bengal. This dish is specially cooked during the hot summer months as most of the summer veggies like Lau (lauki, bottle gourd), Parwal, and Green mangoes are at their best and available in abundance. These veggies prepared with simple spices and no onion or garlic and a light fish curry is what a staple food, in most Bengali homes in the Gangetic Plains where summer is hot and humid. Lau Chingri usually comes in the middle of food hierarchy of Bengali food course. Starting with Shaak or greens, Daal and Bhaja, then Lau Chingri can be served before going to the main dish of Fish and Meat.

The Lau Chingri is a quick sauté of the white gourd (lauki) and the shrimp, with some spices which are extremely mild. It's the flavor of the shrimps which makes a lot of us relish this dish. Bottle gourd is used in several different kinds of dishes in many homes of India. In southern Indian, a variety of bottle gourd curries are prepared or it is added to the sambar or pappu chaaru and also makes an amazing and luscious dessert (lauki ka halwa) with it. Bottlegourd is a very soothing and refreshing vegetable during the summers and because of its high water content has a cooling effect and so is one of the most preferred veggies in the summer days.



For preparing this scrumptious Lau Chingri, firstly clean and de-vein shrimps. Add turmeric powder and mix well and keep aside. Scrap the skin of the bottle gourd and dice them into small cubes. Steam these vegetables cubes for few minutes till they become a bit soft and keep aside.



Heat oil in a kadai and when the oil smokes add cumin seeds, bay leaf and green chilies and fry for about 30 seconds. Add little turmeric powder, chili powder and coriander powder and fry for another 2 minutes. Add the steamed pumpkin, shrimp, salt to taste, and little sugar. Mix well. Cover and cook in medium heat till the bottle gourd get tender and the shrimps are cooked. Keep stirring occasionally while cooking till it becomes a thick coat of gravy. The Lau Chingri is ready. Serve hot with steamed rice.



If you get soft shelled small shrimps, then wash and dry the shrimps. Mix with salt and turmeric and fry in oil till crisp and set aside. In the meantime start cooking bottle gourd in the remaining oil, add the fried shrimp to the main dish at the time of adding ghee. This will keep the shrimps crispy and crunchy.

Lau Chingri is an excellent and healthy dish, low fat and cholesterol yet very delicious to taste. Do try this recipe and enjoy the taste. Click on link for detailed recipe:

https://www.vahrehvah.com/Lau+Chingree:2501

Bengalis are food lovers especially they adore seafood like fish and shrimps/ prawns. There are enormous fish delicacies which are excellent to taste and a must cooked during marriages and feasts. Bottlegourd is a very valued vegetable according to Ayurveda as it is cooling; diuretic, sedative and anti­bilious (corrects secretion of bile). It gives a feeling of relaxation after eating it and is rich in essential minerals and fibre.

This green bottle gourd or lauki is extensively used in Bengali households during summer. It's a very low caloric vegetable and because of its high water (96.1%) content, has a cooling affect, is light on the stomach and aids digestion. It is high in Dietary Fiber, Vitamin C, Riboflavin, Zinc, Thiamin, Iron, Magnesium and Manganese. This dish can be substituted with other vegetables like radish or green papaya, too. You can also use any size of shrimp form small to medium in making the Lau Chingri.