Every thing about WHOLESOME PULAO | Vahrehvah :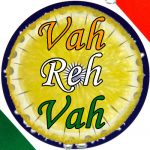 Wholesome pulao is a dish that is healthy with all the right vitamins, nutrients and minerals. This dish is made with aromatic long grains cooked with mixed healthy vegetables and spices. It can called be called as vegetable pulao. It is an excellent dish that can be served during parties and events. Wholesome pulao is a fantastic dish with fibre rich vegetables, mildly spiced, rice cooked with a variety of vegetables that includes capsicum, carrots, spring onions, cabbage and French beans.
Vegetable pulao is an all time favorite to many especially the kids as it has no elaborate curries and rotis. It's easy to carry, delicious and stomach filling. This recipe is easy and fast to cook. The taste of ginger garlic paste enhances the flavors of the wholesome pulao. Addition of soya chunks along with veggies also makes a wholesome pulao.
As as kids avoid eating soya chunks cooked in a curry or gravy type hence if added with mixed vegetables and rice would make a healthy and nutritious meal. It is also high in protein, iron, dietary fiber, vitamin C and many more. Vegetables like carrots, capsicum, French beans, cabbage etc are very healthy and nutritious to eat. Carrots are a great way to infuse good nutrition and flavor in your diet. It is colorful, nutrient rich and benefits the health. It is an excellent vegetable eaten in salads or added to other vegetables and cooked.
Carrot contain carotene, a chemical that is converted into vitamin A by the body, it helps prevent night blindness. Carrots regulate blood sugar and help improve eyesight. It also improves the appearance of the skin, hair and nails. When taken daily it can lower cholesterol and blood pressure. French beans are defined as the unripe fruits of any kind of beans especially common beans, the pods of which are known as string beans.
French beans are a healthy option for many health conscious people as they are rich in many vital nutrients that are considered essential for the proper growth and metabolism of the body. French beans are filled with healthy dietary fibers that help in the prevention of cholesterol. These fibers are also beneficial for diabetic people as they help in preventing the sugar levels from rising up immediately after having a meal.
French beans are also helpful in energizing the body as they are rich in iron, the nutrients found in hemoglobin which helps in giving energy to the body. French beans also help in improving the immune system of the body as they are a rich source of Vitamin C. This vitamin helps in stimulating the white cells to fight against infection by directly killing the bacteria and viruses responsible for these infections.
French beans have many anti-inflammatory nutrients like beta-carotene and, of course, Vitamin C. Capsicum is another excellent vegetable that can be used in making vegetarian and non-vegetarian dishes. It contains Vitamins A and C, and beta-carotene. It's low in fat, calories and cholesterol. Capsicum increases the metabolism by lowering triglycerides, which are stored fats in blood corpuscles. This helps in burning calories. Capsicum is an important source of vitamin A and vitamin C.
These two vitamins are powerful antioxidants that help in fighting free radicals in the body and help in treating heart diseases, osteoarthritis, bronchial asthma, cataract etc. Capsicum is a vegetable that comes in an exciting range of colors, like green, red and yellow. Known by many name like chili pepper, bell pepper, red or green pepper, this vegetable is used as spice, medicine and vegetable.
Apart from being great in taste, capsicum also holds a great degree of nutritional value and accords numerous health benefits to people. Capsicum is a good source of vitamin C, vitamin A, proteins and carotenoids (Capsanthin, Capsorubin, Carotene and Lutein).
To prepare this delicious and exceptional wholesome pulao, firstly was and cut all the vegetables into thick long strips. Heat ghee in a non-stick large pan and when it gets hot add cloves and ginger garlic paste and stir well. Add cut vegetables and chilies and stir fry for 3 to 4 minutes.
Drain the rice and add to vegetables and stir fry for another 2-3 minutes. Add the tomato, salt to taste, water and ketchup and bring to boil. Cover and simmer on low till done. In between check for salt and chili and add a bit more water if necessary and stir gently. Serve steaming hot.
Wholesome pulao is a unique and nutritious dish that goes well when served with any chicken, mutton or veg side dish or simply enjoy it with raita, pickle and pappad.
To try this recipe, click on the below link for detailed recipe: