Every thing about MUSHROOM RISOTTO | Vahrehvah :
[caption id="attachment_5490" align="alignleft" width="150" caption="Mushroom Risotto"]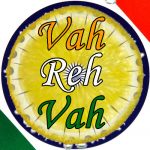 [/caption]

Mushroom risotto is an excellent dish made of a combination of black and white mushroom cooked with rice, onion, cheese, fresh herbs and spices to a creamy consistency.

Risotto is a classic Italian dish traditionally made of rice cooked in broth to a creamy consistency. The broth used may be either meat based, fish based or vegetable based and includes parmesan cheese, butter and onion. It is one of the most common ways of cooking rice in Italy. It is normally the first course served on its own before the main course and often served together with ossobuco alla Milanese.

A mushroom risotto can be made in many different ways depending on the kind of mushroom that is used. Mushroom are cooked well to bring out the real fresh and nutty flavors from them as they are perfectly fried in melted butter adding salt, pepper and thyme to enhance the flavor and taste of the risotto.

Risotto is a comforting and balanced one pot meal that is cooked with ingredients and technique designed to produce an extremely creamy bowl of refreshing food full of aromatic flavors and taste. Although the technique is not difficult, it does require some time for the whole process to prepare the final end product that's worth eating. The very fact that this dish takes some effort makes it perfect for special occasions where you want to show that you care.

Risotto is primarily about the rice and to get that nice and creamy finish you want higher starch rice. Medium and short grained rice generally have higher starch content and some of the favored rice includes arborio and carnaroli. For this mushroom risotto I am using the black mushrooms or dried mushrooms as they are pack a ton of flavors along with few white mushrooms. When it comes to cooking it is better to use dried mushrooms as the drying process gives them a stronger flavor. Before use, soak them in warm water for about twenty and thirty minutes, and remove the stems. You might also want to strain them through a sieve to remove any sand or dirt.  Vegetarians, take note: the soaking liquid makes a nice alternative to using plain water as a substitute for chicken broth in recipes.

Chinese black mushrooms can be light brown, dark brown and even gray. They are frequently speckled and range in price from moderate to quite expensive. The more costly ones are often called "flower mushrooms" as they have a thick cap and nice curl. However, the cheaper brands are perfectly acceptable for use in soups and stir-fries. Although valued for their rich flavor, black mushrooms are also believed to have numerous health benefits. Besides helping to reduce cholesterol and lower high blood pressure, they contain polysaccharides that are thought to boost the immune system and inhibit the growth of tumors.  On a lighter note, the Chinese believe black mushrooms are an aphrodisiac. Nutritionally, they are loaded with protein, and contain vitamins B2 and B12.

For preparing the delicious mushroom risotto, melt some butter in a saucepan and add the mushrooms, pepper, thyme and salt. Stir occasionally for 10 minutes. Add the tomato puree and cook further for 5 minutes. Stir in the black mushrooms and transfer the mushroom mixture to a bowl and keep aside.

In the same pan heat some oil and add the chopped onions and cook for about 5 minutes. Add the rice and cook for 5 minutes stirring occasionally. Add the wine and cook till it is absorbed. It'll small fantastic! Finally add the vegetable stock and mix well. Cook further for 20 minutes on low flame until all the liquid is absorbed or evaporated and the rice is cooked appearing slightly creamy but firm. Then stir in the mushroom mixture, cheese and parsley. Finally add the cream and mix well. Serve hot.

The wine used in the risotto can be any, such as white or red as it really just depends on the flavors in the risotto and your taste. A nice bright and fruity chardonnay would also go perfectly with the mushroom risotto to complement and cut through its creaminess.

There are many different risotto recipes with different ingredients, but they are all based on rice of an appropriate variety cooked in a standard procedure. Do try making this excellent Italian rice based dish and enjoy the flavors of mushrooms cooked in rice and wine. Simply awesome and exotic to taste! Click on the link for detailed recipe:
www.vahrehvah.com/mushroom+risotoo:883

A properly cooked risotto is rich and creamy but still with some resistance or bite and with separate grains. The traditional texture is fairly fluid, or all'onda ("wavy, or flowing in waves"). It is served on flat dishes and it should easily spread out but not have excess watery liquid around the perimeter. It must be eaten at once as it continues to cook in its own heat and can become too dry with the grains too soft. Risotto can be made using many kinds of vegetable, meat, fish, seafood and legumes, and different types of wine and cheese may be used. There is even, exceptionally, an Italian strawberry risotto.

Mushrooms are among the many foods said to play an important role in keeping the immune system healthy. White button mushrooms are the type most commonly found in stores in the United States. Technically, they are fungi, but are usually thought of as a vegetable for food purposes. White mushrooms are a very good source of copper, selenium, riboflavin, niacin, and panothenic acid, and a good source of potassium. They also have been found to have high levels of some antioxidant compounds that may help prevent some cancers. Today, mushrooms are eaten by people, for their flavor, texture as well as for the health benefits they accord.

Mushrooms have very less calories and contain approximately 80 to 90 percent water. At the same time, they have low sodium, carbohydrate and fat content and high fiber content. This is the reason why mushrooms are considered good for those aiming for weight loss.