Every thing about MUSHROOM SOUP | Vahrehvah :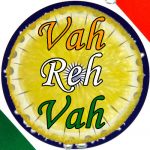 Mushroom soup is simple, rich and creamy recipe made of mushrooms, chicken stock, ginger, onions, carrots and spring onions. Excellent in taste and easy preparing at home! Homemade mushroom soup are fresh, refreshing and adds more value to taste than buying the canned mushroom soups.
Since thousand of years mushrooms have been used both as food and for medicinal purposes. They are often used as vegetable or herb. There are approximately about 14,000 varieties of mushroom out of which about 3000 only are edible and about 700 are known for medicinal properties and few (1% approx.) are poisonous.
History states that the Pharaohs prized mushrooms as a delicacy, and the Greeks believed that mushrooms provided strength for warriors in battle while the Romans regarded them as a gift from God and served them only on festive occasions. The Chinese treasured them as a health food.
Now days, mushrooms are liked for their flavor and texture as they impart their own flavor to food or take on the flavor of other ingredients. During cooking the flavors of mushroom intensifies and hold up their texture well while stir frying or sautéing. There is an array of delicious and exotic recipes made of mushrooms like the mushroom fry, mushroom chilli Manchurian, mushroom biryani, cheesy mushroom omelette and so on. Soups have become a craving appetizer for many.
A variety of soups can be made according to your taste and liking and they are highly valued for as they are low cal and low fat comfort foods. Traditionally the soups could be made either as clear soup or thick soup as per your taste. Variety of ingredients such as meats or vegetables can be added into the soup or also combined to make it delectable to your palates. Mushroom can be added to soups, salads and sandwiches or also use then as an appetizer. They also add a pleasing touch to vegetable based stews and casseroles.
Mushroom soups are very popular in western countries. Soups are quite similar to stew but generally soups have more liquid than stews. For preparing the Mushroom soup, boil the chicken stock in a pan (you can use the fresh stock or the packed one available in the market). To the above stock, add finely chopped ginger, onions, carrots and spring onion. Cover and boil for about 20 minutes. Now add the sliced mushrooms and simmer for another 10 mins. Finally add the sherry, salt and pepper according to taste.
Serve hot along with the chili sauce, soya sauce and the chilies in vinegar. Remember that the flavors experienced from eating mushrooms come from a combination of taste, texture, spiciness and aroma. For a delectable mushroom soup, taste is the component of flavor and thought to be limited to the perception of sweet, sour, salty, bitter and savory. The nice thing about nearly all mushrooms is that, if cooked correctly, they do have wonderful flavor.
Mushroom is used as an ingredient in a number of dishes such as curries, sandwich, soup etc. Indian mushroom recipes are very popular. Mushroom soup is a nice way to start any day or a yummy multi course meal. A well spiced soup extremely flavorful and a definite delight.
An ultimate soul warming soup especially to stave off from a winter chill day! A must try soup as mushrooms are very low in calories and contain about 80 to 90 percent water. Mushroom soup is a fantastic ideal food for persons following a weight management program. Hence click the link and grab the recipe at:
https://www.vahrehvah.com/mushroom-soup-recipe