Every thing about POTATO CAPSICUM FRY | Vahrehvah :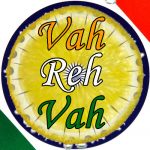 Potato capsicum fry is a very simple dish yet delicious to the taste buds a delight with any meal. Usually served as a side dish, it can be eaten with rice accompanied with sambar, rasam or curd. It tastes excellently well with any of these combinations. The potato capsicum fry is a dry based dish and can also be eaten with roti or chapatti. Potato is one of most favorite vegetable for many and is eaten by all in any form it is cooked like baked, boiled, fried etc.
It is a very versatile vegetable and can be added to any vegetable or meats. They complement exceptionally well with each other making the dish truly delicious. Usually Capsicum is one vegetable which kids like to avoid. Being rich in its nutritional values, they can be added with potatoes to give a great taste and kids would eat too. Potatoes soft combined with crunchy bell pepper with subtle spices makes this dish a delight.
This combination (potatoes and capsicum) together makes a good combination and can be prepared into various dishes. Potatoes are a favorite to most of kids and aged and remain always a super and yummy side dish for rice. There are a variety of dishes that can be made with potato alone like a simple potato fry, dum aloo, aloo tikki and many more.
This dish is very common in many houses when the bell pepper or capsicums are in season. This simple side dish, Potato Capsicum fry makes a stimulating treat from the regular capsicum specials like the stuffed capsicum, capsicum masala rice, capsicum salad or chicken capsicum fry mainly for the potatoes being included. The beauty of Indian cooking is its versatility with the various vegetables and its big flavors. No wonder it is one of the most famous cuisines in the world.
The combination of vegetables are a galore and highlights the unique taste of every ingredients used in the recipe making it flavor and hearty. Cooked with selective and minimal spices, the moistness of potatoes and crunchiness of capsicum combined with the slight sweetness of onions and spiced with red chilli powder and coriander powder adds an unusual spicy kick and lends a flavorful aroma. This dish is fantastic, less fat and spices and nutritious too.
For preparing this simple Potato Capsicum fry, firstly wash and shred the potatoes. Let them dry between two sheets of paper towel. Peel and chop onions and capsicum into small squares.
Heat oil in a pan or kadai and once it gets hot add the chopped onions and fry until it starts turning a little brown in color. Add chopped capsicum pieces and fry.
Sprinkle some salt and mix well. Add some coriander powder and shredded potatoes and continue to fry. Check if the salt is right or else add little more salt if necessary.
Add a pinch of turmeric powder, red chilli powder and mix well. Fry till the shredded potato gets cooked and then turn off the stove and shift to a serving bowl.
Do not over cook the potatoes and capsicum. If you are looking for a healthy source of carbohydrates, than do consider preparing this dish and enjoy the taste.
Click on the link for detailed recipe:
In addition to carbohydrates, potatoes supply you with vitamins C, B6, iron, potassium, manganese, chromium, selenium and phosphorus. You can make potatoes boiled, baked or fried, or add potatoes to casserole dishes and soup.