Every thing about TARTAR SAUCE | Vahrehvah :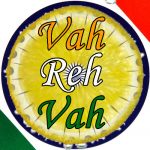 Tartar sauce is a thick sauce made from mayonnaise and finely chopped pickled cucumber, capers, onions or chives and fresh parsley. It is typically a thick, white, cold sauce served with deep fried fish or seafood. Tartar sauce has a rough consistency and chopped hard-boiled eggs, olives and horseradish are also sometimes added to the sauce. Dijon mustard is often used as an emulsifier and vinegar is generally added for a sharper flavor. This sauce can be prepare several hours before and stored for up to 3 to 4 days in the refrigerator.
Tartare sauce appears to have been invented by French as a sauce for steak tartare, a very well known French dish with thinly chopped raw steak and at the same point; the name was changed to tartar. Tartar sauce appears to date back to the 1800s although similar sauces have been made as far back as the 1600s.
In Britain, tartar sauce is based on mayonnaise made with eggs, white wine vinegar and oil, with the addition of chopped capers, chopped gherkins, a squeeze of lemon juice and some chopped parsley. This popular accompaniment to fish contains a number of vegetables and herbs, which are blended together with mayonnaise and then refrigerated. Homemade tartar sauce is simple and easy to prepare, tastes better and healthier than the readymade ones.
You can use any version of mayonnaise you save some calories that includes regular, light, low fat or even homemade mayonnaise. You can use which ever pickle is available with you. One simple rule of tartar sauce is that you should almost always be able to make the sauce without making a trip to the shop. Tartar sauce has tangy, creamy and rich flavor. The mayonnaise keeps the tartar sauce cool in flavor and taste which makes it suitable for fried foods. It can be used as a dipping sauce or can be served directly on food.
Tartar sauce can also be tossed with vegetables to make a simple salad. Fish and chips just aren't the same without tartar sauce! Although there are a lot of different versions, tartar sauce is commonly made from mayonnaise, chopped capers and chopped dill pickles or pickled gherkins.
Tartar sauce also goes really well with a lot of other seafood dishes. The addition of some tartar sauce makes a quick and tasty fish dish. Few also like to add tartar sauce to things like crab cakes or other seafood patties in addition to serving it on the side or on top. Capers, gherkins and chives added to tartar sauce give a considered amount of sharpness in taste. Capers have an unusual flavor. It's a sharp, piquant, salty taste with a pungent aroma all their own.
Capers are generally included a variety of pasta and piccata sauces, wine sauces, salad dressings, pizza fish, relishes, Mediterranean dishes etc. They can even be fried and then tossed into the dishes above for a crunchier, crispier flavor and texture. Whereas Chives are popularly used for culinary purposes as flavoring herb, and provide a somewhat milder flavor than those of its neighboring Allium species. Chives are one of the finest herbs of the French cuisine and are used with pancakes, soups, fish and sandwiches.
Gherkins are a fruit similar in form and nutritional value to a cucumber. They are usually picked when 4 to 8 cm (1 to 3 in) in length and pickled in jars or cans with vinegar (often flavored with herbs, particularly dill; hence, "dill pickle") or brine to resemble a pickled cucumber.
For preparing the smooth, creamy and delicious Tartar sauce, Mix the mayonnaise and the cream in a bowl. Add all the rest of the ingredients like finely chopped capers, chives, gherkins, hard boiled eggs, coarsely ground black pepper, salt to taste and mix all thoroughly. Serve in a sauce boat or refrigerate in an airtight bottle. Do start off making a simple tartar sauce by adding ingredients of your choice and add your own homemade mayonnaise which will subsequently transform into a delicious tartar sauce.
Click the link and get your recipe at:
https://www.vahrehvah.com/tartar-sauce-1
Tartar sauce is a perfect condiment for the fish, especially battered fish. You can store the tartar sauce in a screw lid jar for a maximum of one week.