Every thing about KERAKO RAITA | Vahrehvah :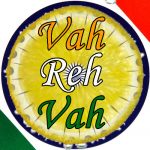 Kerako raita is an excellent Nepali dish made with banana, yoghurt and spices. Banana is one of the most consumed fruits throughout the world. They are popularly grown in tropical countries. This dish is a very soothing, cooking and refreshing condiment. Kerako raita is a very simple and easy to prepare dish which does not require any cooking time at all. It is easily prepared as most of the ingredients are available at every home.
This dish has a unique and exceptional sweet and salty taste. Made combined with banana mash and spiced with fresh ground black pepper, finely chopped green chilies blended well with whisked yoghurt and garnished with a handful of freshly chopped green coriander. This raita is colorful, flavorful, and full of aroma giving a sweet and salty delicious taste.
Generally raita is yoghurt or curd based dish that makes an important item of any North Indian everyday meal. A basic raita recipe combines the cool and fresh taste of chilled yoghurt with various other spices and colorful and nutritious vegetables, fruits, herbs and a variety of spices. Raita is an excellent accompaniment with any hot spicy dish which is usually served with kebabs, biryanis, flavored rice etc.
Raita is also eaten plain with any type of plain or stuffed paratha like the Aloo Paratha (paratha stuffed with spicy mashed potato mixture), Methi Paratha (paratha made with fenugreek leaves stuffing), Mooli Paratha Raddish Paratha (paratha made with raddish), Keema Paratha (paratha made with spicy minced meat) etc. Kerako raita contains simple ingredients; dish is economical to make, low in calories and has several health benefits.
Yoghurt being the main ingredient is filled with bacteria that is good for digestive tract and is also an excellent source of calcium and vitamin D which helps to prevent osteoporosis. Banana, the next main ingredient in this raita is creamy, rich, sweet and a favorite food for everyone from infants to elders. It is a popular diet for most of the athletes as bananas are the best source of potassium, an essential mineral for maintaining normal blood pressure and heart function.
In addition to these cardiovascular benefits, the potassium found in bananas may also help to promote bone health. The green chili which imparts its spiciness and fiery hotness to the raita is one of the very popular spices known for it medicinal and health properties. Chillies contain an alkaloid compound in them called capsaicin which gives strong spicy pungent character.
Early laboratory studies on experimental mammals suggest that capsaicin has anti-bacterial, anti-carcinogenic, analgesic and anti-diabetic properties. It also found to reduce LDL cholesterol levels in obese individuals. Fresh coriander leaves/ Cilantro is believed to increase HDL (good cholesterol) and reduce LDL (bad cholesterol) levels in the blood, aids in digestion and helps settle the stomach and prevent flatulence. It is a good source of dietary fiber, iron and magnesium.
To prepare this cooking and refreshing Kerako Raita, you just need to mix all the ingredients which include the peeled and mashed Bananas, milled black pepper, chopped green chilies, a handful of chopped green coriander leaves, salt and yoghurt.
Mix well together and refrigerate till it gets chilled. The raita is ready to be served chilled. Kerako raita can be served in the meal as a condiment or side dish. Kerako raita is an excellent source of all vital nutrients and vitamins with fantastic healing properties.
Do try this delicious and creamy dish which is easy to eat and fits in your budget.
Click on the below link for detailed recipe:
https://www.vahrehvah.com/kerako-raita-recipe
A raita is simple and tasty to prepare. There are a variety of raitas that one can prepare easily such as Tamatar Aur Pyaz Ka Raita (tomato and onion raita), Mint Raita , Brinjal Raita, Banana Raita etc. Do try new varieties of raitas to enjoy with spicy meals.
Happy Cooking!