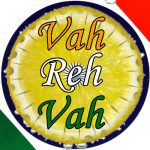 Amti, Bhaat & Bhaji is the essence of daily menu in the homes of Maharashtra. Amti is a little hot, a little sweet and a little tangy. It is a basic dal prepared differently in each regions of Maharashtra and is the staple part of every meal. Amti is generally eaten with rice, roti or any variety of bhakris (jowar ki bhakri, jowar bajre ki bhakri etc.). Toor dal Amti is a traditional Maharashtrian spicy dal preparation that has a tangy and cooling touch made with tur dal seasoned with spices and sweetened with jaggery making the taste refreshing and irresistible to your taste buds. Toor Dal Amti can be made in various ways adding any type of seasonal vegetable. Vegetables like raw mangoes, brinjals/ eggplants, drumsticks etc. can be added which enhances the flavours and making it a healthy and nutritious dish.
Amti can be relished with hot steamed rice or roti. Food from the Maharashtrian cuisine covers a range from mild to very spicy dishes. Amti is slightly thicker than the regular dal. Amti is a classic dish cooked in most of Maharashtrian homes and is the special way of preparing lentils or dal in Maharashtra. The word amti can also be used to describe other curried preparations, but the amti dal stands solid as the pillar of everyday food, making it a perfectly fitting start to our food journey.
Amti is a good combo of the generous use of jaggery lending a slight sweetish tinge to savoury foods, tamarind letting out its tanginess in the dish and nutty flavour from the tur dal. This recipe of Toor dal amti is a very basic dal dish and only requires a spice mixture that can be easily made ahead of time and stored. 'Amti' is a Maharashtrian name used for 'dal with tadka' or even curries.
Every community in Maharashtra has its own style of preparing amti, and hence they are numerous amti recipes. This amti recipe is prepared at every Maharashtrian Brahmin household. Dals or lentils are the staple food in every Indian home. They are eaten either whole or split in half. Generally the split dal is used which ensures a quicker cooking time and a softer, creamier texture when cooked.
A large percentage of Indians are vegetarian and lentils have long been part of the indigenous diet as a common source of protein. Legumes and Pulses are a natural source of protein, high in fibre and low in fat. They have a wide range of flavours and textures and form a large part of the Indian daily diet. Dals are one of the most comfort food in every Indian house.
Usually lentil are boiled to a stew like consistency with vegetables and then seasoned with a mixture of spices to make many side dishes such as sambar, rasam and dal which are generally served with rice and roti. Each region in India has its own favourite way of preparing the dal. Some are cooked with garlic and ginger, in addition to the staple spices of turmeric, cumin and coriander.
Dals can range from spicy-sweet to scorching hot, soup like or like creamed thick soup or dry like a pilaf. For preparing this popular Maharashtrian dish Amti, firstly wash and soak the tur dal in water for half an hour. Then cook the dal in pressure cooker until soft. Heat little oil in a kadai and when the oil gets hot, add mustard seeds. When they crackle, add finely chopped onions and green chilies. Fry well and add chilli, turmeric powder and garam masala. Finally add the dal, tamarind juice, salt to taste and sugar or jaggery.
This amti recipe is simple to cook and can made very quickly since it does not involve much cutting etc. Even though it is just tempered, the amti gives an amazing spicy, sweet and sour taste because of tamarind and jaggery. Do try this excellent variation of preparing and simple yet delicious dal. Click on the below link for detailed recipe:
https://www.vahrehvah.com/amti-1
You could also prepare another version of the Toor dal amti using drumsticks, just one click away to the link and you can view the making of this delicious spicy and tangy spicy dal preparation. Click on the below link and precede your journey in making dishes from the Maharashtrian cuisine:
Tur dal is a staple food in south Indian and is almost used every day in preparing the popular south Indian delicacies like sambhar, rasam etc. Most of the dals have a sweet and tangy tamarind which is widely used condiment spice found in every south Asian kitchens. It is a common ingredient all over India and South-East Asia in curries, "rasam", chutneys, and vegetable and lentil dishes.
Tamarind contains many health benefiting essential volatile chemical compounds, minerals, vitamins and dietary fiber. While lemon contains citric acid, tamarind is rich in tartaric acid. Tartaric acid gives a sour taste to food but is also a very powerful antioxidant. It helps body protect from harmful free radicals. It is also rich in many vital vitamins including thiamin, vitamin A, folic acid, riboflavin, niacin, vitamin-C that are essential for optimum health. Its pulp has been used in many traditional medicines as laxative, digestive, and as a remedy for biliousness and bile disorders.
Enjoy Cooking!