Every thing about PALAK GOSHT | Vahrehvah :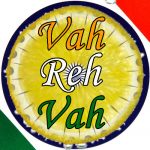 Palak Gosht is a very popular dish and almost known in every part of the Indian Subcontinent. This dish is especially preferred in the Northern parts of India & Punjab of Pakistan where the Mughals had left an enduring influence in the South Asian cuisine. Palak Gosht means Spinach Mutton, is a delicious blending of tender succulent pieces of mutton cooked in spinach gravy mixed with freshly ground spices giving it a nourishing taste and flavor as well as satisfying the taste buds.
It's an excellent comfort food which can be accompanied with Naan, roti, chapatti or rice. Palak gosht is a simple medley, look appetizing and can be eaten anytime. Gosht is the transliteration for the Persian word meaning meat or flesh which has been adopted by other South Asian languages. Gosht is a vital element of Pakistani cuisine that features many meat based gravies and curries.
There is a wide variety of meats used in Pakistan though meats which are haram (forbidden in Islam) are almost always avoided. In India, gosht is generally the meat of goat or mutton (likely to mean goat rather than adult sheep). There are umpteen mutton recipes which are very popular in the Indian cooking such as bhuna gosht, raan gosht, dal gosht, nihari, saag gosht etc.
Palak gosht is a well admired side dish from the Punjabi cuisine. This dish is generally served during lunch or dinner accompanied with rice or Indian breads. The dish is not too spicy but is moderately spiced with the use of green chillies. Palak gosht is extremely nutrition and rich in many essential vitamins and minerals as Spinach is one of the top 10 healthy vegetables the one can eat.
This wonder green leafy vegetable has maximum nutritional values. Apart from being a rich source of many vitamins like A, B, C, E and K, spinach is also rich in many essential minerals like manganese, magnesium, iron, calcium and potassium. Additionally it is known to be a good source of omega-3 fatty acids, niacin and selenium. Goat meat also provides a leaner protein source than beef, lamb, chicken or pork.
This means it is low in saturated fat, the type that increases your LDL cholesterol, and higher in unsaturated fats, the type that helps increase your HDL, or good cholesterol. Various Heart associations recommend including leaner meats such as goat to help decrease your risk of heart disease, stroke and other serious medical conditions. For preparing this healthy and delicious Palak Gosht gravy, firstly Heat oil in heavy bottomed pan.
Add finely chopped onions and fry until golden brown Add garlic, ginger and all other spices except salt. Fry for 5 minutes until a nice aroma lingers around the room. If the mixture is too dry add a little water. Stir regularly to prevent from burning. Add lamb and toss through to coat the mutton pieces with onion/spices. Fry further for about 10 minutes stirring continuously to prevent burning/sticking. Add thawed/ chopped spinach and mix thoroughly. Add coconut cream and salt. Stir well.
Add curry leaves, bring to a rapid boil. Reduce heat and allow simmering for at least 1 ½ hours covered with a lid. Remove lid and simmer till sauce reduces to a nice thick and smooth consistency usually about 15-30 minutes. This is an exceptionally hot/ spicy curry, if you prefer a milder curry reduce by half the following ingredients: chilli powder and hot paprika.
This recipe also lends itself to substituting chicken for the lamb. Palak mutton simply means spinach cooked with mutton or lam rather it can also be said mutton cooked with spinach. This curry has an amazing green in color and is quite flavorsome. It tastes extremely good with hot tandoori roti or rice. Do give it and or else you would surely be missing out on the exotic flavors and taste. Click on link for detailed recipe:
https://www.vahrehvah.com/palak-gosht-1
Spinach has a high nutritional value and is extremely rich in antioxidants, especially when fresh, steamed, or quickly boiled. Spinach also has high calcium content.